Here's Why Radius Health Gained as Much as 20.2% Today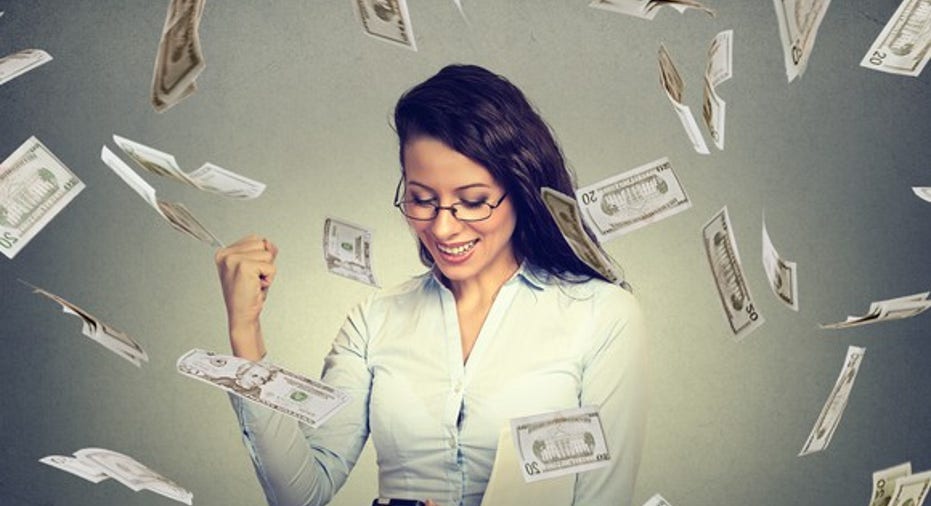 What happened
Shares of Radius Health (NASDAQ: RDUS) rose over 20% Monday morning after Amgen (NASDAQ: AMGN) announced worrisome complications were discovered during a phase 3 trial for its osteoporosis drug candidate, Evenity. While the drug candidate met its primary endpoint in a more than 4,000-patient phase 3 study, a high rate of serious heart-related side effects were discovered. The drug was previously expected to gain marketing approval from the U.S. Food and Drug Administration in July, but that decision will now be delayed by up to a year or more, if the drug is approved at all.
Amgen's failure is Radius Health's gain. The latter gained marketing approval at the end of April for an osteoporosis drug, named Tymlos, which is in the same class as Evenity. It will now have at least a one-year head starton its competitor. As of 12:18 p.m. EDT, the stock had settled to a 6.7% loss and a total market cap of $1.6 billion. Meanwhile, Amgen was down roughly 2.2%, which represents a $2.4 billion hit to its market valuation.
Image source: Getty Images.
So what
Both Evenity and Tymlos are anabolic treatments, which means they encourage bone growth, rather than merely preventing bones from becoming more brittle, as prior generation osteoporosis drugs have done. While Eli Lilly (NYSE: LLY) was the first to market a drug in this class when Forteo gained marketing approval in 2002, it has faced no competitors despite achieving $1.5 billion in global sales last year, including $770 million in the United States. All of its patents expire by August 2019.
The news from Amgen means Radius Health could be the lone challenger to Eli Lilly in treating postmenopausal women with osteoporosis at a high risk of fracture. Tymlos was approved in part because it demonstrated an 86% reduction in new spine fractures and a 43% reduction in nonvertebral fractures compared to placebo. Forteo reports reductions of 65% and 53%, respectively. Still, investors should bear in mind that competition from generic formulations of Forteo could weigh on the launch and ultimate success of Tymlos.
Now what
The osteoporosis market may have lost a key piece of competition after the just-announced Amgen setback. While that could be bad news for patients and drug pricing advocates, the potential arrival of generics and, soon, Radius Health's Tymlos, promise to increase the number of options available to those at risk of serious and even life threatening bone fractures.
10 stocks we like better than Radius HealthWhen investing geniuses David and Tom Gardner have a stock tip, it can pay to listen. After all, the newsletter they have run for over a decade, Motley Fool Stock Advisor, has tripled the market.*
David and Tom just revealed what they believe are the 10 best stocks for investors to buy right now... and Radius Health wasn't one of them! That's right -- they think these 10 stocks are even better buys.
Click here to learn about these picks!
*Stock Advisor returns as of May 1, 2017
Maxx Chatsko has no position in any stocks mentioned. The Motley Fool has no position in any of the stocks mentioned. The Motley Fool has a disclosure policy.