Here's Why Pacific Ethanol Stock Dropped 27.9% in January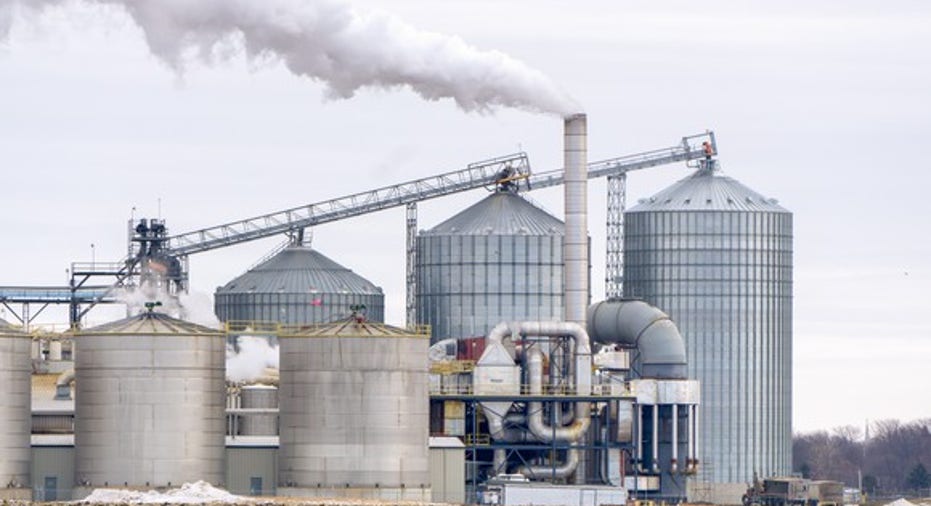 Image source: Getty Images.
What happened
Shares of Pacific Ethanol (NASDAQ: PEIX) fell nearly 28% last month as ethanol prices pulled back to begin the year. That alone isn't worrisome -- ethanol prices are no stranger to volatility -- but fears of oversupply should give investors pause.
So what
Last year, ethanol prices peaked at $1.67 per gallon in early December, while shares of Pacific Ethanol peaked near $11 at around the same time. Both have slid since. The correlation between the commodity and the producer's stock aren't as strong as with other goods and manufacturers (crude oil and oil and gas drillers, for instance), but this pair have been tracking pretty closely in recent months. Equally important is a sliding trend in market prices for Renewable Identification Numbers, or RINs -- the subsidies received for ethanol production -- since late November.
Why are prices for ethanol and ethanol RINs declining? The United States boasts an overcapacity of production facilities -- and they're operating at an all-time rate of production. The four-week production average has topped 1 million barrels per day for 14 straight weeks now.
Some of the nationwide production gains are cyclical. For instance, ethanol production in the United States soars in the winter months, when cooler temperatures reduce production costs related to heat-exchange processes. This is evident in the year-end peaks in the chart below.
U.S. Oxygenate Plant Production of Fuel Ethanol (4-Week Average) data by YCharts.
The problem is that the gap between ethanol production and the amount of ethanol blended into the nation's gasoline supply is currently at an all-time high, too. Refiners and blenders are blending just 829,000 barrels of ethanol into gasoline each day, which means there's roughly 225,000 b/d of excess ethanol available on the market at the moment.
U.S. Oxygenate Plant Production of Fuel Ethanol (Four-Week Average)data byYCharts.
Again, this glut will smooth out somewhat when ethanol production dips and gasoline consumption picks up as temperatures rise in the spring and summer, but early indications are that the United States will have a record amount of ethanol available for export -- or worse, inventory -- in 2017. Prices are simply responding to supply and demand in the market, as are the stocks of ethanol producers.
Now what
Pacific Ethanol stock soared 98.7% in 2016 thanks to a number of positive developments, including a year-end announcement to restructure its debt and reduce interest expenses, which could be enough to turn the company profitable for the foreseeable future. Whether or not ethanol prices fully cooperate will be another matter altogether, but technology upgrades that allow the company to capture higher value RINs for advanced fuels could mitigate cyclical risks with each passing cycle.
A potential crash in ethanol prices forced by severe oversupply this year could be difficult to overcome, however, so investors need to hope that ethanol exports remove the flood of supply from domestic markets and prop up demand.
10 stocks we like better than Pacific Ethanol When investing geniuses David and Tom Gardner have a stock tip, it can pay to listen. After all, the newsletter they have run for over a decade, Motley Fool Stock Advisor, has tripled the market.*
David and Tom just revealed what they believe are the 10 best stocks for investors to buy right now... and Pacific Ethanol wasn't one of them! That's right -- they think these 10 stocks are even better buys.
Click here to learn about these picks!
*Stock Advisor returns as of January 4, 2017
Maxx Chatsko has no position in any stocks mentioned. The Motley Fool has no position in any of the stocks mentioned. The Motley Fool has a disclosure policy.