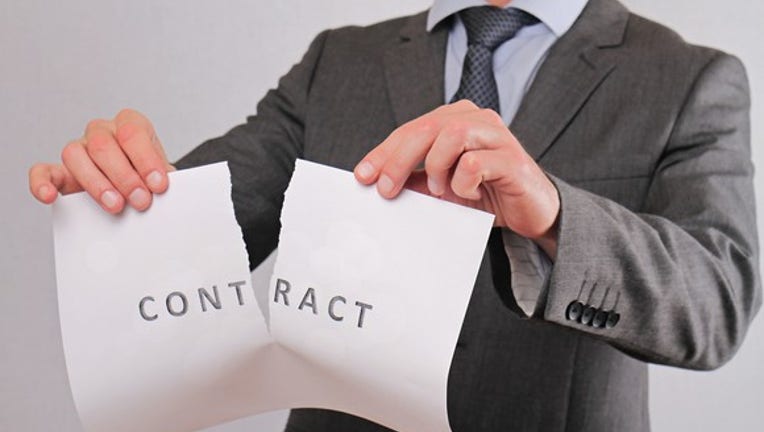 Image source: Getty Images.
What happened
Shares ofPacific Biosciences of California(NASDAQ: PACB), a small-cap healthcare companyfocused on genomic sequencing, fell by more than 38% as of 10:40 a.m. EST on Thursday. The decline is directly attributable to the news that healthcare giantRoche Holdings(NASDAQOTH: RHHBY)has decided to terminate its partnership agreement with the company.
So what
Roche and Pacific Biosciences' agreement was originally signed in 2013. The deal allowedRoche to develop diagnostic products based on Pacific Biosciences' SMRT technology and sell them worldwide. Meanwhile, Pacific Biosciences maintained its right to market its products for all fields outside of humanin vitrodiagnostics.
This agreement also granted Roche the right to walk away from the deal for any reason. News broke today that Roche's management team has decided to exercise that option.
Here's whatDr.Michael Hunkapiller, Pacific Biosciences' CEO, had to say about the news:
Shares of Pacific Biosciences tumbled in early-morning trading on the news.
Now what
There's no doubt that Roche's decision to walk away from Pacific Biosciences raises huge questions about the company's future. After all, Roche is a massive company with resources that far exceed that of Pacific Biosciences, and many investors believed that this relationship would bear fruit for years to come. Roche's decision to terminate the deal pours cold water on that thesis.
If you are looking for a bright side here, it is worth pointing out that Pacific Biosciences continues to believe that its near-termoutlook is looking bright. Management reaffirmed that its product and service revenue is on pace to grow more than 55% in 2016. What's more, Pacific Biosciences believes that its revenue will grow by another 40% to 60% in 2017.
That's all great, but since this news raises new questions about the company's long-term future, I think approaching this stock with caution is likely to be the right way to go.
10 stocks we like better than Pacific Biosciences of California When investing geniuses David and Tom Gardner have a stock tip, it can pay to listen. After all, the newsletter they have run for over a decade, Motley Fool Stock Advisor, has tripled the market.*
David and Tom just revealed what they believe are the 10 best stocks for investors to buy right now... and Pacific Biosciences of California wasn't one of them! That's right -- they think these 10 stocks are even better buys.
Click here to learn about these picks!
*Stock Advisor returns as of Nov. 7, 2016
Brian Feroldi has no position in any stocks mentioned.Like this article? Follow him onTwitter where he goes by the handle@Longtermmindsetor connect with him on LinkedIn to see more articles like this.
The Motley Fool recommends Pacific Biosciences of California. Try any of our Foolish newsletter services free for 30 days. We Fools may not all hold the same opinions, but we all believe that considering a diverse range of insights makes us better investors. The Motley Fool has a disclosure policy.