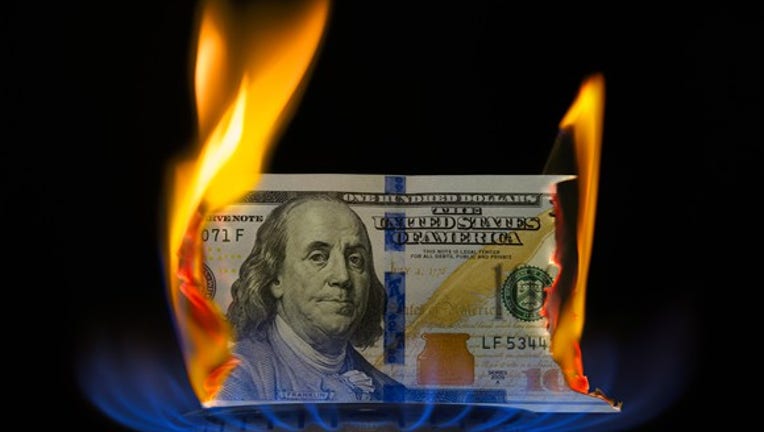 What happened
Shares of Novavax (NASDAQ: NVAX), a clinical-stage vaccine company focused on developing nanoparticle and recombinant vaccines to treat and prevent a variety of diseases, tanked and fell as much as 11% during Tuesday's trading session, after the company reported its fourth-quarter earnings results and updating investors on its pipeline development.
So what
Following the closing bell on Monday, Novavax announced a net loss of $57.1 million, or $0.21 per share, which was substantially lower than the $78.8 million, or $0.29 per share, it lost in the prior-year quarter. A 33% decrease in research-and-development expenses during the fourth quarter played a key role in pushing its net loss lower. Sales in Q4 declined by 8% to $5.4 million. Comparatively, Wall Street's consensus had called for $5.4 million in sales and a net loss of $0.23 per share. In short, Novavax beat expectations with a narrower loss and met revenue projections.
Image source: Getty Images.
Novavax also announced that it ended the quarter with $235.5 million in cash and cash equivalents, although $255.5 million in cash was used during 2016, which was more than double the amount ($126.1 million) used in 2015. Even with reduced expenses, there's still serious concern about Novavax's cash runway.
In addition, Novavax confirmed that it's in discussions with the Food and Drug Administration regarding the possibility of an interim analysis of the phase 3 PREPARE trial to prevent respiratory syncytial virus (RSV) in infants via maternal immunization. This interim analysis would provide an initial snapshot of efficacy in reducing RSV infection in the first 90 days after birth.
Novavax also announced that it had completed enrollment of 300 patients for its midstage trial in elderly patients, which will feature its RSV F vaccine with alum adjuvant and Matrix-M adjuvant.
Now what
Image source: Getty Images.
Despite surpassing Wall Street's net loss expectations, the real concern investors have and will likely continue to deal with in the weeks and months that lie ahead, is whether there's a path forward for the RSV F vaccine, which failed miserably in a phase 3 trial for elderly patients this past September. The vaccine wound up missing its primary and secondary endpoints, and it did not demonstrate the needed vaccine efficacy. This brings into question whether a modified phase 2 study in elderly patients, or a maternal immunization study, will work.
Just as troubling, Novavax burned through an exceptionally high amount of its cash on hand last year. The current valuation of the company is almost entirely based on its cash on hand, which is expected to continue shrinking as it advanced PREPARE and its next attempt at an RSV vaccine for elderly patients.
There's little denying that an RSV vaccine could produce blockbuster sales for the elderly population. However, there's little evidence at the moment to suggest Novavax has the winning vaccine. Until we see clear-cut evidence otherwise, Novavax remains a stock that you're probably best off avoiding.
10 stocks we like better than NovavaxWhen investing geniuses David and Tom Gardner have a stock tip, it can pay to listen. After all, the newsletter they have run for over a decade, Motley Fool Stock Advisor, has tripled the market.*
David and Tom just revealed what they believe are the 10 best stocks for investors to buy right now... and Novavax wasn't one of them! That's right -- they think these 10 stocks are even better buys.
Click here to learn about these picks!
*Stock Advisor returns as of February 6, 2017
Sean Williams has no position in any stocks mentioned. The Motley Fool has no position in any of the stocks mentioned. The Motley Fool has a disclosure policy.