Here's Why Nektar Therapeutics Inc. Rose 19% in March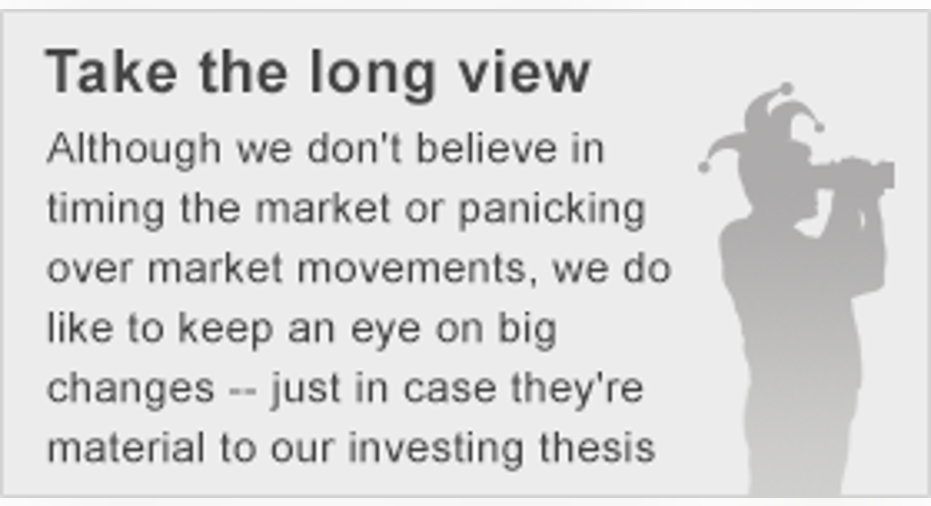 IMAGE SOURCE: SAM VALADI VIA FLICKR.
What: Investors in Nektar Therapeutics , a small-cap biopharma,had a profitable March, Shares rose more than 19% during the month, according to data from S&P Global Market Intelligence.
So what: The San Francisco-based company started the month off by reporting fourth-quarter and full-year results that gave its stock a shot in the arm. Revenue came in at $39.37 million during the quarter, far exceeding the $28.82 million that analysts were looking for. The higher-than-predicted revenue helped to slow the company's net loss per share, which was only $0.40 for the period. That was also ahead of the $0.42 loss that Wall Street expected.
During the quarter, the company refinanced a huge slug of its debt, which had the dual effect of lowering its borrowing cost and increasing its cash balance. At year-end, it held more than $308 million in cash on its books.
The stock took a hit when those results were announced, but as the market had more time to digest the results, investors started to bid up shares.
Now what: It seems investors can look forward to a year ahead filled with catalysts. Marketing partner Baxaltahas already submitted Adynovate -- a drug used to treat hemophilia A -- for labeling expansion in the U.S. Baxalta believes that Adynovate could also provide a clinical benefit in the pediatric and surgical settings.
Overseas, Nektar and its partners,AstraZenecaand ProStrakan, will continue the worldwide rollout of Movantik/Moventiq for opioid-induced constipation. Nektar has already banked millions in milestone payments from this drug, and it could pull in hundreds of millions moreplus double-digit royalties if the drug proves to be a commercial success.
Looking at Nektar's pipeline, there are several readouts expected during the year that investors should keep an eye on. NKTR-214, an immuno-oncology drug candidate, is currently in phase 1 human trials evaluating its safety and efficacy in treating solid tumors, and the company expects to have top-line data to report in the second half of the year.
Turning to its partnered pipeline drugs, top-line data from two phase 3 trails that are testing Cipro DPI in treating bronchiectasis are expected during the year. Nectar is partnered with Bayer on these trials, and the drug has already received orphan status designation from the Food and Drug Administration.
Data is also expected by the end of this year from its phase 3 trial of Fovista in treating wet age-related macular degeneration, which has a royalty-bearing licensing agreement with Ophthotech. Given that the drug is expected to be a blockbuster if approved, this is certainly one that Nektar investors should watch.
With two drugs on the market, an improved balance sheet, a huge list of big-named partners, and multiple catalysts coming, it's easy to see why investors sent Nektar's shares higher in March.
The article Here's Why Nektar Therapeutics Inc. Rose 19% in March originally appeared on Fool.com.
Brian Feroldi has no position in any stocks mentioned. The Motley Fool has no position in any of the stocks mentioned. Try any of our Foolish newsletter services free for 30 days. We Fools may not all hold the same opinions, but we all believe that considering a diverse range of insights makes us better investors. The Motley Fool has a disclosure policy.
Copyright 1995 - 2016 The Motley Fool, LLC. All rights reserved. The Motley Fool has a disclosure policy.