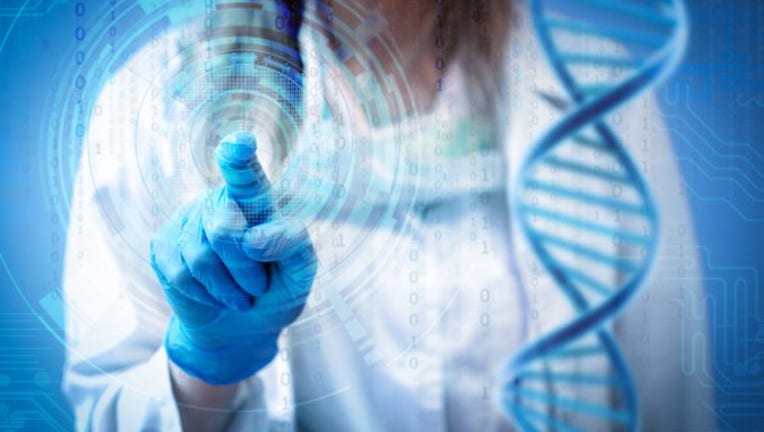 What happened
Shares of genetic-testing pioneer Myriad Genetics (NASDAQ: MYGN) received a much-needed boost today, rising as much as 16%, after the company announced fiscal third-quarter 2017 financial results. The stock has witnessed a 42% decline in the last year, although it is now up roughly 28% year to date, as investors see signs of life for the company's most important revenue machine and are holding out hope for a pipeline of promising growth products.
The strong performance in the most recent quarter prompted management to raise its full-year fiscal 2017 financial guidance for revenue and narrow the range for earnings per share. As of 12:45 p.m. EDT, the stock had settled to a 15.5% gain.
Image source: Getty Images.
So what
There were reasons for optimism and pessimism in the financial update. Consider how the most important products fared compared to last year's fiscal third quarter:
Data source: Myriad Genetics.
A 10% year-over-year drop in revenue from hereditary diagnostic testing may not seem like much reason to celebrate, but it marks the second consecutive sequential gain for Myriad Genetics after many quarters of decline. It's a silver lining investors aren't willing to overlook.
Of course, the array of promising growth products is turning in more mixed results. Products excluding GeneSight combined for a year-over-year drop in revenue of $1.7 million. In fact, if not for GeneSight, Myriad Genetics' total revenue would have declined. It's a major reason for the updated revenue guidance -- and investors should be happy to have GeneSight growing into a significant contributor to the overall business and performing well against offerings from competitors.
Data source: Myriad Genetics.
Efforts to rapidly scale new products and services have resulted in a large increase in operating expenses in recent quarters, eating away at net income. Last quarter was no different, but the increase in operating expenses is a necessary evil for investors looking for the company to turn the page long-term.
The company now expects full-year fiscal 2017 revenue to fall between $763 million and $765 million, compared to $754 million in fiscal 2016. Meanwhile, diluted earnings per share are expected to fall between $0.23 and $0.25, compared to $1.71 in fiscal 2016.
Now what
Investors are aware that Myriad Genetics is a company in transition, turning away from proprietary testing products (driven by price) and toward cheaper, larger-scale, and more flexible services such as GeneSight (driven by volume) that are in high demand from patients and clinicians. Viewed through that lens, there were no major surprises in the most recent quarter. The company continues to work toward its long-term goals.
10 stocks we like better than Myriad GeneticsWhen investing geniuses David and Tom Gardner have a stock tip, it can pay to listen. After all, the newsletter they have run for over a decade, Motley Fool Stock Advisor, has tripled the market.*
David and Tom just revealed what they believe are the 10 best stocks for investors to buy right now... and Myriad Genetics wasn't one of them! That's right -- they think these 10 stocks are even better buys.
Click here to learn about these picks!
*Stock Advisor returns as of May 1, 2017
Maxx Chatsko has no position in any stocks mentioned. The Motley Fool has no position in any of the stocks mentioned. The Motley Fool has a disclosure policy.