Here's Why More Millennials Than Ever Are Cutting the Cord (Hint: It's Not Because of Cost)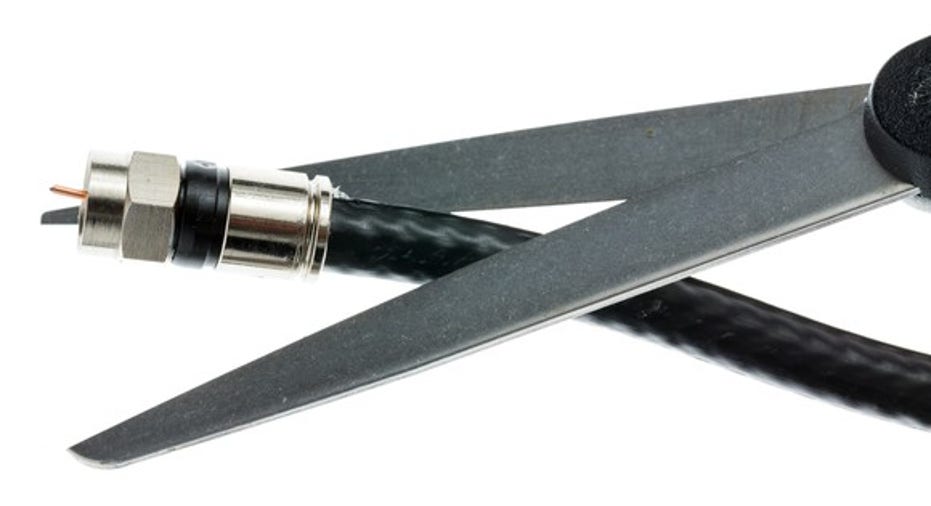 The number of households cutting the cord accelerated in 2016. The pay-TV industry lost 1.7 million, or 1.7%, of its customers in 2016, according MoffettNathanson analyst Craig Moffett. That's up from 1.1 million in 2015.
One of the biggest pain points for cable companies is millennials. A recent survey from Videology found just one-third of millennial males plan to pay for television this year. That number is shrinking as 9% of millennials plan to cancel their cable subscriptions this year, according to a survey from Magid Advisors.
But millennials aren't all debt-strapped cheapskates looking to save a few bucks every month. Less than one-third of millennials said cost was a reason for cancelling cable. Here's the real reason more millennials are cutting the cord.
Image source: Getty Images
They don't need cable
The biggest reason millennials are cancelling their cable subscriptions is because they're getting enough entertainment from over-the-top streaming services like Netflix (NASDAQ: NFLX), Amazon.com (NASDAQ: AMZN) Prime, and Hulu. Over half of respondents said they were satisfied with what's available a la carte.
All three major streaming services have been stocking up on premium content over the last few years. Netflix's budget ballooned to $6 billion this year, and its slate of original productions is winning Emmys and Oscars. Likewise, Amazon doubled its content spend in the second half of 2016, and it too brought home more than a few trophies this award season. Meanwhile, Hulu has forged some major content deals, and provides the unique offer of new television episodes for many major networks.
For customers looking for more, Time Warner (NYSE: TWX) offers HBO Now and CBS (NYSE: CBS) offers Showtime OTT and CBS All Access.
There's a growing number of options for streaming video, and each option keeps getting better.
Can the cable industry fight back?
Cable has a few options to combat the rise of over-the-top streaming video services. Many providers have introduced skinny bundles in recent years. Magid Advisor Mike Vorhaus sees skinny bundles as a key part of the solution to keep customers that would otherwise leave.
But skinny bundles suffer a few problems. First, it's really difficult to create a compelling bundle of a few channels since a handful of media companies control the hundred-or-so cable networks. If a cable provider wants one channel, they have to take a whole group of channels from the media company. Moreover, skinny bundles simply focus on price, not the major conveniences of over-the-top services.
One big advantage of services like Netflix is subscribers can watch what they want where they want on any device they want. Most pay-TV providers make consumers jump through hoops in order to watch programming on their mobile devices, and some channels available at home aren't available when customers leave their home Wi-Fi network.
The other major advantage of streaming services are the ability to watch on demand, easily change devices mid-stream, and use separate profiles for different users. While some pay-TV providers are offering similar services, over-the-top services make it intuitive. Cable still has some catching up to do.
Should investors avoid cable?
While customers are fleeing cable, providers that are able to offer advanced features may make good investments as they're able to steal customers from competitors. Comcast (NASDAQ: CMCSA), for example, has made a concerted effort to improve its technology and user interface on its X1 platform.
Additionally, cable companies with superior broadband internet offering should continue to add new customers. Comcast added 1.4 million new internet customers in each of the last two years. In fact, internet customers now outnumber video customers. After all, you do need internet service to stream Netflix and Hulu.
Companies without much diversification beyond pay-TV service should probably be avoided, but with the amount of consolidation in the industry those are few and far between. Companies like Comcast are worth taking a closer look at before completely writing off.
10 stocks we like better than NetflixWhen investing geniuses David and Tom Gardner have a stock tip, it can pay to listen. After all, the newsletter they have run for over a decade, Motley Fool Stock Advisor, has tripled the market.*
David and Tom just revealed what they believe are the 10 best stocks for investors to buy right now... and Netflix wasn't one of them! That's right -- they think these 10 stocks are even better buys.
Click here to learn about these picks!
*Stock Advisor returns as of February 6, 2017
Adam Levy owns shares of Amazon. The Motley Fool owns shares of and recommends Amazon and Netflix. The Motley Fool recommends Time Warner. The Motley Fool has a disclosure policy.