Here's Why MannKind Corporation Rose 11.5% in January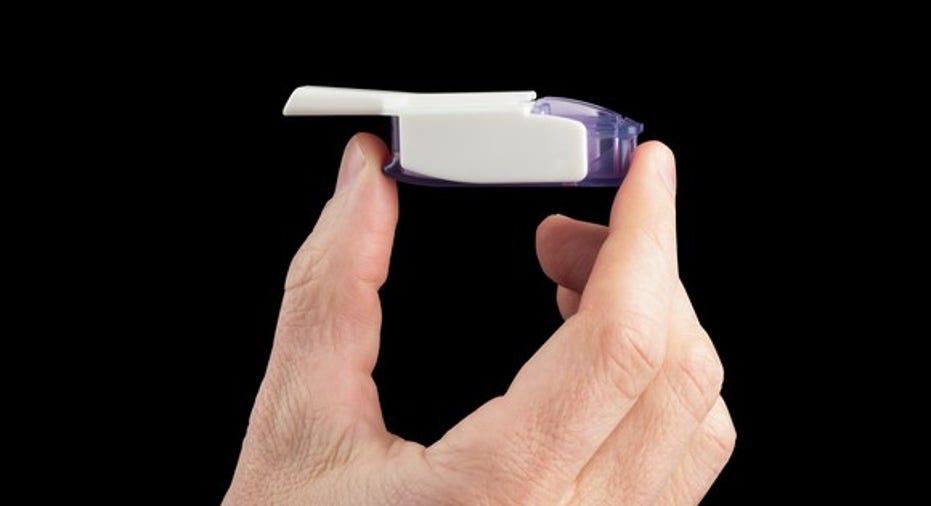 Image Source: MannKind.
What happened
Shares of MannKind (NASDAQ: MNKD),a commercial-stage biopharma focused on inhaled insulin delivery, rallied 11.5% during January, according to datafromS&P Global Market Intelligence.
So what
Shareholders can credit the gains to a series of positive news items released during the month.
Here's a quick recap of the key announcements:
MannKind confirmed that it received a $1 million milestone payment from its collaboration agreement with Receptor Life Sciences.
The company continues to succeed at poaching talent from Amgen. MannKind announced that it has hired Dr. Stuart Tross to head up the company's HR department.
The company confirmed that it received a $30.6 million payment from Sanofi.
Management gave a presentation at the J.P. Morgan Healthcare Conference where they provided details for their new sales and marketing strategy for Afrezza.
When combined, these moves should provide the company with a little bit more breathing room financially, hence the rally in the share price.
Now what
Unfortunately, the month's double-digit gains proved to be short-lived. MannKind's stock took a tumble in early February after the company announced that it will be holding a special meeting of stockholders on Feb. 24 to vote on a potential one-for-three or one-for-10reverse stock split. The company made this announcement in response to a letter from the Nasdaq that threatened to delist the company's stock unless it gets its share price above $1 per share for 10 consecutive days between now and March 13.
MannKind CEO Matthew Pfeffer stated that being delisted would be "disastrous for the company on many levels," hence his push for a special vote.
I for one agree with CEO Pfeffer that a reverse stock split would be in the best interest of the shareholders. However, traders do not appear to share that point of view.
Regardless of the stock's short-term price movements, the company's future remains completely dependent on the successful relaunch of Afrezza. Will the company's recent maneuvers reignite interest from patients and providers? We won't know the answer to that question for several more quarters.
10 stocks we like better than MannKind When investing geniuses David and Tom Gardner have a stock tip, it can pay to listen. After all, the newsletter they have run for over a decade, Motley Fool Stock Advisor, has tripled the market.*
David and Tom just revealed what they believe are the 10 best stocks for investors to buy right now... and MannKind wasn't one of them! That's right -- they think these 10 stocks are even better buys.
Click here to learn about these picks!
*Stock Advisor returns as of January 4, 2017
Brian Feroldi has no position in any stocks mentioned. The Motley Fool has no position in any of the stocks mentioned. The Motley Fool has a disclosure policy.