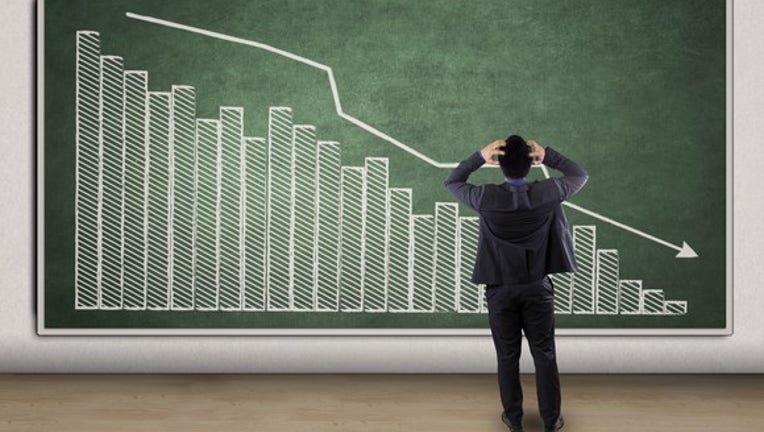 What happened
Shares of generic drugmakerLannett Company, Inc. (NYSE: LCI)have fallen 16.9% as of 10:50 a.m. EDT on Wednesday. Fiscal third-quarter earnings, released after the market closed yesterday, suggest that the weakness that has plagued the company's peers might be a chronic condition.
So what
Lower-than-expected profits due to competitive pricing for off-patent drugs has been an industry theme in recent quarters. Lannett's woes have been multiplied by a debt-fueled $1.23 billion acquisition ofKremers Urban Pharmaceuticals that looks like it might not be nearly as lucrative as hoped.
Ahead of the acquisition, the pair reported combined annual revenue of about $800 million. More than a year later, though, Lannett finished the three months ended March on pace to generate about $662.9 million on an annualized basis.
Image source: Getty Images.
When the company reported results for the three months ended March, it added new Medicaid-related rebates to its list of woes. The inflation-pegged rebates are new this calendar year, and management claimed they lowered total sales by $4.5 million during the three-month period. Looking ahead, the company left investors with a bad taste in their mouths, with expectations that the next quarter won't be any better than the latest.
Now what
One reason the Kremers acquisition hasn't been as successful as hoped stems from the FDA's decision to withdraw its approval of the company's ability to sell a generic version ofConcerta. The withdrawal forced Lannett to record a hefty non-cash impairment charge last year. Combined with larger-than-usual interest expenses, the company's bottom line is feeling a great deal of pressure.
Investors will be glad to know there might be a light at the end of the tunnel. Although impairments and interest have dragged the bottom line underwater, the company is generating enough cash to pay debt issued to acquire Kremers.
In fact, if you exclude $88.1 million in asset impairment charges and $68.7 million spent servicing debt during the last nine months, Lannett looks far more profitable than it was a year ago. It's generating enough cash to pay down its debts at a steady clip, and there's a chance the FDA might allow it to resume generic Concerta sales in the future.
10 stocks we like better than LannettWhen investing geniuses David and Tom Gardner have a stock tip, it can pay to listen. After all, the newsletter they have run for over a decade, Motley Fool Stock Advisor, has tripled the market.*
David and Tom just revealed what they believe are the 10 best stocks for investors to buy right now... and Lannett wasn't one of them! That's right -- they think these 10 stocks are even better buys.
Click here to learn about these picks!
*Stock Advisor returns as of May 1, 2017
Cory Renauer has no position in any stocks mentioned. The Motley Fool has no position in any of the stocks mentioned. The Motley Fool has a disclosure policy.