Here's Why Jazz Pharmaceuticals PLC Was on the Receiving End of a 15% Boost in April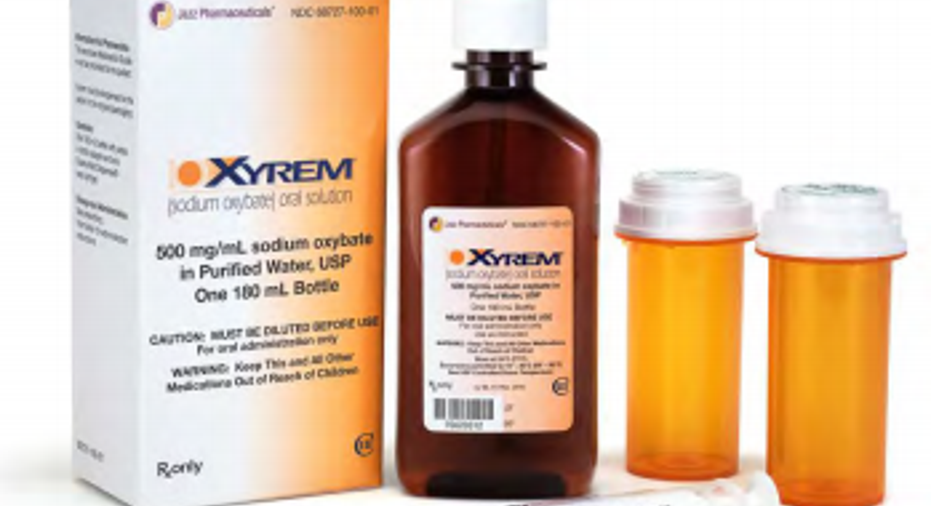 Image source: Centers for Disease Control and Prevention.
What: Shares of Jazz Pharmaceuticals , an Ireland-based biopharmaceutical company with a therapeutic focus on treating sleep disorders, as well as hematology and oncology ailments, leaped 15% in April based on data from S&P Global Market Intelligence. Jazz's strong month can be traced to two key events.
Image source: U.S. Food and Drug Administration.
So what: By and large, the most important event for Jazz Pharmaceuticals in April occurred mid-month after the company received positive news from the Patent Trial and Appeal Board of the U.S. Patent and Trade Office concerning its top-selling narcolepsy drug, Xyrem. India-based generic drug producer Ranbaxy, a subsidiary of Sun Pharmaceuticals since 2014, had challenged the validity of Xyrem's patent No. 8,772,306 in 34 separate claims and was attempting to institute an inter partes review. These claims cover administration of Xyrem with concomitant medications such as ibuprofen, valproate, and diclofenac. The PTAB accepted claims 19-34 for review, but didn't accept claims 1-18. This doesn't mean Xyrem is out of the woods in terms of facing generic competition, but it was a solid win for Jazz's fast-growing therapy.
Nearly two weeks after this positive news, shareholders received their second positive catalyst for the month, an upgrade from SunTrust Robinson Humphrey, the investment banking division of SunTrust Banks. The investment firm boosted Jazz's rating to "buy" from "neutral," and gave its price target a shot in the arm by raising it more than 20% to $200 from $164.
Now what: Analyst actions are a dime a dozen, so this latter catalyst probably isn't something we need to concern ourselves about all too much. On the other hand, Jazz's court victory in which claims 1-18 weren't reviewed is a solid development. As noted above, other claims for Xyrem are being reviewed, but since claims 1-18 are not, a full invalidation of the patent is unlikely. What could happen is a stalemate that results in Jazz paying a small settlement to keep Ranbaxy and generic Xyrem off pharmacy shelves for years to come. This would be critical as it would give Jazz more time to reap the benefits of Xyrem's juicy profit margins.
In fiscal 2015, Xyrem sales totaled $955 million, a 23% increase from the prior year, and comprised a big chunk of the company's $1.32 billion in net product sales. Sustained double-digit growth for Xyrem, coupled with label expansion opportunities for Defitelio, should give Jazz's share price a chance to run higher. Sporting a PEG ratio of just 0.7 and a forward P/E of 12, Jazz is a growth stock that even value investors could grow to love. Long story short, I'd certainly suggest giving it a closer look.
The article Here's Why Jazz Pharmaceuticals PLC Was on the Receiving End of a 15% Boost in April originally appeared on Fool.com.
Sean Williamshas no material interest in any companies mentioned in this article. You can follow him on CAPS under the screen nameTMFUltraLong, track every pick he makes under the screen name TrackUltraLong, and check him out on Twitter, where he goes by the handle@TMFUltraLong.The Motley Fool has no position in any of the stocks mentioned. Try any of our Foolish newsletter servicesfree for 30 days. We Fools may not all hold the same opinions, but we all believe thatconsidering a diverse range of insightsmakes us better investors. The Motley Fool has adisclosure policy.
Copyright 1995 - 2016 The Motley Fool, LLC. All rights reserved. The Motley Fool has a disclosure policy.