Here's Why Jazz Pharmaceuticals PLC Fell Out of Tune and Lost 22% in 2016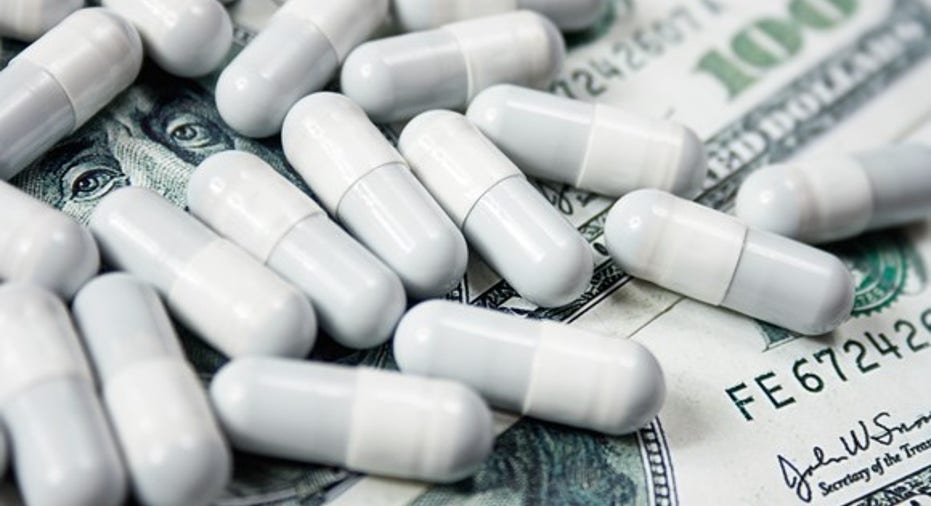 Image source: Getty Images.
What happened
Shares of Jazz Pharmaceuticals (NASDAQ: JAZZ), an Ireland-based specialty drugmaker, tumbled 22% in 2016 according to S&P Global Market Intelligence, which was an even worse performance than specialty drugmakers as a whole. Weakness in Jazz's shares can be traced to two key issues.
So what
The more clear-cut concern that dragged down shares of Jazz Pharmaceuticals in 2016 were its multiple profit misses. Jazz Pharmaceuticals' EPS missed Wall Street's expectations in each of the past three quarters, and six of the past seven.
What's more, the company lowered its 2016 guidance in August when it delivered its second-quarter report. Initially expected to generate $1.49 billion to $1.55 billion in sales and $11.10 to $11.50 in full-year earnings per share (EPS), Jazz lowered its 2016 forecast to $1.485 billion to $1.53 billion in sales and $9.90 to $10.30 in adjusted full-year EPS. This was a forecast the company stuck by following the release of its third-quarter results. Jazz attributed the guidance adjustment to the costs associated with its $1.5 billion acquisition of Celator Pharmaceuticals.
The other issue for Jazz Pharmaceuticals is the possibility of prescription-drug reform in the United States. Both president-elect Donald Trump and his now-former opponent Hillary Clinton noted during their campaigns that drug prices were too high. Jazz, being a specialty-drug developer, would likely be one of the first companies targeted under such reforms given that Xyrem, its top-selling drug, saw its price increase by 841% between 2007 and 2014. Jazz's ability to pass along price increases has been a primary reason why narcolepsy drug Xyrem continues to grow its sales by a double-digit percentage.
Image source: Getty Images.
Now what
Though 2017 will be far from a banner year for Jazz, I believe there could be an intriguing value here for patient long-term investors.To begin with, don't forget that one of Jazz's biggest advantages is that it's based in Ireland, a country that has a notoriously low corporate income tax that allows Jazz to keep more of its profits and reinvest back into its business.
Secondly, it could be foolish (with a small "f") to expect Trump to tackle prescription-drug pricing anytime soon, if ever, during his presidency. Trump has a number of bigger issues on his plate, including individual and corporate income tax reform, infrastructure spending, and repealing and replacing the Affordable Care Act. There just may not be enough time to tackle drug prices.
Even more so, Republicans in Congress are more likely to side with free-market economics than placing artificial caps on drug pricing. While I wouldn't say Xyrem is out of the woods, the fears of prescription price curbs are probably overstated at the moment.
Jazz should also see benefits from Vyxeos, an acute myeloid leukemia treatment that was the impetus for the Celator transaction. Vyxeos is widely believed to have peak annual sales potential of up to $400 million, which will help add some balance to a specialty-drug portfolio that's heavily reliant on Xyrem.
Currently valued at less than 10 times next year's profit estimates, Jazz should be on the radars of value investors.
10 stocks we like better than Jazz Pharmaceuticals When investing geniuses David and Tom Gardner have a stock tip, it can pay to listen. After all, the newsletter they have run for over a decade, Motley Fool Stock Advisor, has tripled the market.*
David and Tom just revealed what they believe are the 10 best stocks for investors to buy right now... and Jazz Pharmaceuticals wasn't one of them! That's right -- they think these 10 stocks are even better buys.
Click here to learn about these picks!
*Stock Advisor returns as of Nov. 7, 2016
Sean Williamshas no material interest in any companies mentioned in this article. You can follow him on CAPS under the screen nameTMFUltraLong, and check him out on Twitter, where he goes by the handle@TMFUltraLong.The Motley Fool has no position in any of the stocks mentioned. The Motley Fool has a disclosure policy.