Here's Why Intel Corporation Is Putting in More Modem Capacity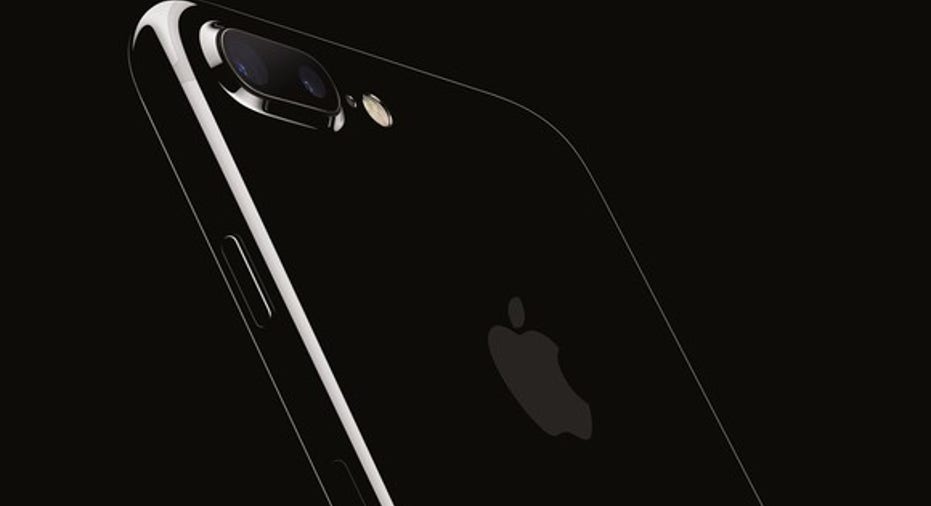 In a note obtained by Barron's, analyst Christopher Rolland with Susquehanna Financial Group said that Intel (NASDAQ: INTC), which currently supplies cellular modems for Apple's (NASDAQ: AAPL) iPhone 7 series smartphones, "is putting more incremental back-end modem capacity in place over the next few months."
This, Rolland says, supports his team's view that "Intel will increase share in this year's [iPhone] handsets with a strong possibility of 100% share in 2018."
Image source: Apple.
I don't have access to the full note -- just the blurb publicly published in Barron's -- but I think it's reasonable to expect Intel to put in more cellular modem manufacturing capacity. Moreover, I'd argue that this additional capacity doesn't necessarily reflect more share gains in the upcoming iPhone.
Here's why.
Intel's natural share gain
Even if Intel gets a similar modem allocation in the new iPhones as it did with the iPhone 7 series devices, it's going to end up shipping more cellular modems over the next product cycle than it will during the iPhone 7 cycle.
Why? It's simple -- the iPhone 7 series smartphones aren't likely to just go away with the launch of the next-generation models; they're likely to be kept around and sold as lower-cost options as Apple has done so often in the past.
Right now, the iPhone 6s series smartphones -- Apple's "mid-range" models -- are all powered exclusively by Qualcomm (NASDAQ: QCOM) modems. Once the iPhone 7 series is waterfalled down, the phones sold at those prices will presumably ship with either Intel- or Qualcomm-based modems (depending on the specific model).
That means a natural increase in Intel-powered iPhone models and, therefore share gains, without necessarily implying that Apple's next-generation iPhone will see an increased mix of Intel cellular modems.
Can Intel take it all in 2018?
The analyst suggests that Intel could take 100% cellular modem share with the 2018 iPhone, but to be frank, I'm skeptical.
Intel's product competitiveness should improve dramatically with its XMM 7560 cellular modem, which should have the required features/capabilities to allow Apple to source modems entirely from Intel for the 2018 iPhone.However, for reasons that extend beyond the technical capabilities of the product, I'm unconvinced.
For one thing, while Intel is certainly building credibility with its cellular modem products, Apple would be unwise to go all in on Intel until the latter can prove that it can execute consistently well over several generations.
Right now, Apple has a safety net named Qualcomm to fall back on if Intel messes up, but if Apple bets it all on Intel, that safety net goes away.
Beyond the risk associated with relying entirely on Intel for one of the most critical components of its key product line, there are benefits to trying to play multiple suppliers off each other. There is, of course, additional work on Apple's part to develop/distribute multiple variants of its iPhones, but by keeping both suppliers in the loop, Apple positions itself to keep them both honest in terms of pricing.
All else being equal, the lower Apple's component costs, the better its gross profit margins.
We'll have to see how it all plays out, but I would be surprised if Apple were to sole source the modem from Intel beginning in 2018.
10 stocks we like better than QualcommWhen investing geniuses David and Tom Gardner have a stock tip, it can pay to listen. After all, the newsletter they have run for over a decade, Motley Fool Stock Advisor, has tripled the market.*
David and Tom just revealed what they believe are the 10 best stocks for investors to buy right now... and Qualcomm wasn't one of them! That's right -- they think these 10 stocks are even better buys.
Click here to learn about these picks!
*Stock Advisor returns as of February 6, 2017
Ashraf Eassa owns shares of Intel and Qualcomm. The Motley Fool owns shares of and recommends Apple and Qualcomm. The Motley Fool has the following options: long January 2018 $90 calls on Apple and short January 2018 $95 calls on Apple. The Motley Fool recommends Intel. The Motley Fool has a disclosure policy.