Here's Why Hess Corp.'s Stock Slumped 14% in January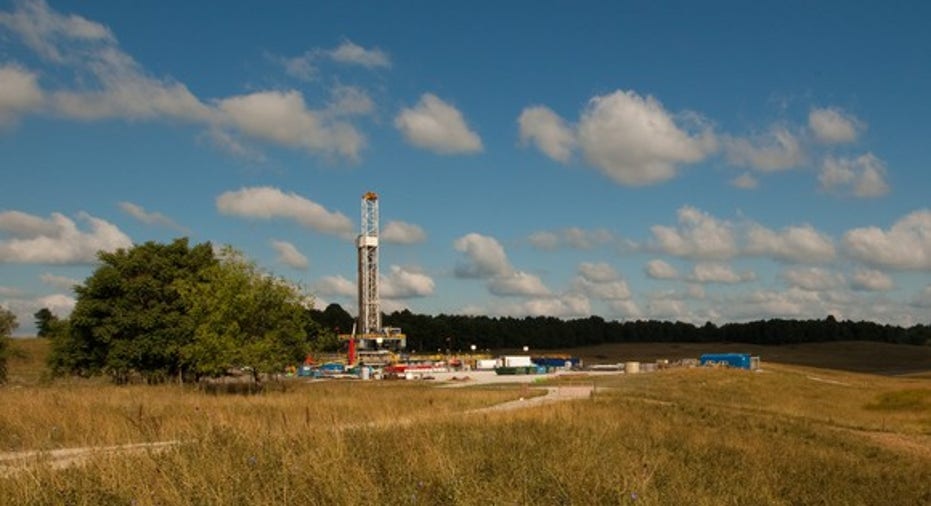 What happened
Hess (NYSE: HES) isn't off to a great start in 2017. While the company reported relatively good news last month and some analysts liked what they saw, investors apparently wanted much more.
So what
Hess' stock started on a downward spiral after the company released its 2017 guidance. The driller said it was boosting capex to $2.25 billion, which was up 18% from last year. That capital would enable the company to increase production by 8% to 12% when measuring its exit-to-exit rate while delivering an average rate of 300,000 to 310,000 barrels of oil equivalent per day (BOE/d). Analysts, however, were expecting more. Their consensus was that the company would spend $2.4 billion and produce 320,000 BOE/d.
Image source: Hess.
That said, J.P. Morgan came out in support of the company, saying that its post-guidance sell-off was a buying opportunity. The bank reiterated its overweight rating and $65 price target. Furthermore, it noted that the company's longer-term earnings power was improving due in part to an expanding resource base in Guyana.
Speaking of Guyana, ExxonMobil (NYSE: XOM) reported positive results from an exploration well in the country, noting that it encountered high-quality, oil-bearing sandstone reservoirs. ExxonMobil also stated that an appraisal well in the country identified another high-quality reservoir below the Liza field. ExxonMobil also said that the Liza field should produce as much as 100,000 barrels of oil per day when it begins flowing in 2020. These positive developments are excellent news for Hess, which owns a 30% interest in these exploration blocks.
Another weight on Hess' stock last month was the release of its fourth-quarter earnings. While the company reported a narrower-than-expected loss thanks to cost reductions, investors still sold off the stock, apparently expecting more. Meanwhile, CEO John Hess said on the conference call that the company plans to triple its rig count in the Bakken to six, and will bring its Stampede project in the Gulf of Mexico on line next year, which are catalysts for future production growth.
Now what
Aside from issuing production guidance that was slightly below forecast, Hess did everything right last month. Its financial results improved, its exploration efforts uncovered more oil, and it has visible growth prospects on the horizon. Those trends suggest that investors might have gotten it wrong last month, meaning Hess' sell-off could very well be a buying opportunity for long-term oil bulls.
10 stocks we like better than HessWhen investing geniuses David and Tom Gardner have a stock tip, it can pay to listen. After all, the newsletter they have run for over a decade, Motley Fool Stock Advisor, has tripled the market.*
David and Tom just revealed what they believe are the 10 best stocks for investors to buy right now... and Hess wasn't one of them! That's right -- they think these 10 stocks are even better buys.
Click here to learn about these picks!
*Stock Advisor returns as of February 6, 2017
Matt DiLallo has no position in any stocks mentioned. The Motley Fool owns shares of ExxonMobil. The Motley Fool has a disclosure policy.