Here's Why Helix Energy Solutions Group Inc Stock Sank Today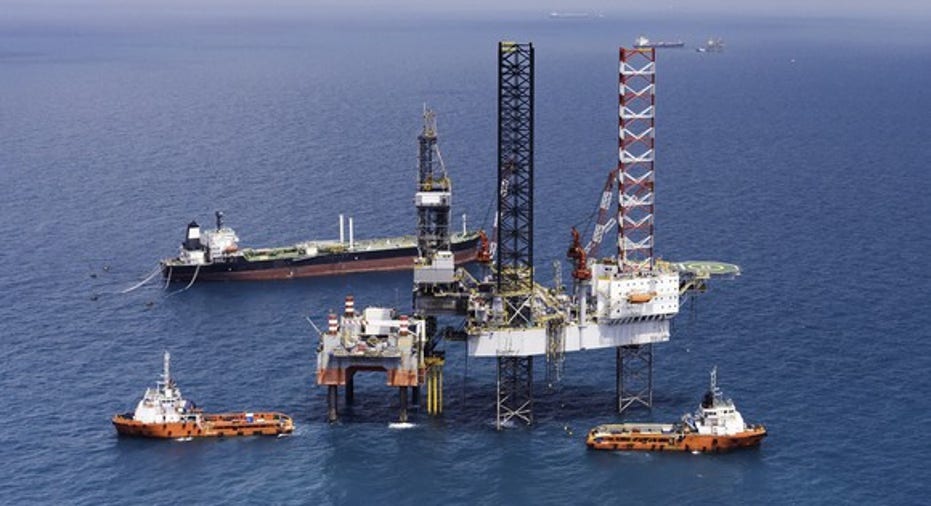 What happened
Shares of Helix Energy Solutions (NYSE: HLX) plunged on Monday, down 14.7% as of 3:55 p.m. EDT, after the company reported lackluster first-quarter results and watered down its full-year guidance.
So what
Helix Energy Solutions' first-quarter report was a mixed bag. Revenue came in at $104.5 million, which was up 14.8% year over year. However, sales were down 18.4% sequentially and missed analysts' expectations by $12.6 million. Meanwhile, the company reported a narrower loss of $16.4 million, or $0.11 per share. Not only was that better than last quarter's $0.46-per-share loss, and the year-ago loss of $0.26 per share, but it was $0.02 per share better than what analysts expected. That said, adjustedearnings before interest, taxes, depreciation, and amortization (EBITDA) fell from $26.9 million last quarter to just $14.6 million in the first quarter.
Image source: Getty Images.
The biggest disappointment came on the conference call when management provided updated earnings guidance. The company has adjusted its 2017 EBITDA forecast range to $105 million to $124 million, down from its previous range of $120 million to $140 million. Driving this downward revision was the later-than-expected start up of work and a reduced rate structure for Siem Helix 1 with Brazilian oil giant Petrobras (NYSE: PBR). Furthermore, the company noted that it based the updated guidance on several key assumptions, including the start-up of the Siem Helix 2 with Petrobras in the fourth quarter. As such, if any of these assumptions fail to come to fruition, it's possible that Helix'sfull-year results could miss its watered-down expectations.
Now what
Investors hate when a company cuts guidance, especially when in the case of Helix that revision comes just two months after the initial release. Worse yet, the company warned that it made several assumptions that might not play out as expected. That gives investors little confidence that the company can hit even its lowered expectations.
10 stocks we like better than Helix Energy Solutions GroupWhen investing geniuses David and Tom Gardner have a stock tip, it can pay to listen. After all, the newsletter they have run for over a decade, Motley Fool Stock Advisor, has tripled the market.*
David and Tom just revealed what they believe are the 10 best stocks for investors to buy right now... and Helix Energy Solutions Group wasn't one of them! That's right -- they think these 10 stocks are even better buys.
Click here to learn about these picks!
*Stock Advisor returns as of April 3, 2017
Matt DiLallo has no position in any stocks mentioned. The Motley Fool has no position in any of the stocks mentioned. The Motley Fool has a disclosure policy.