Here's Why Halozyme Therapeutics, Inc Is Falling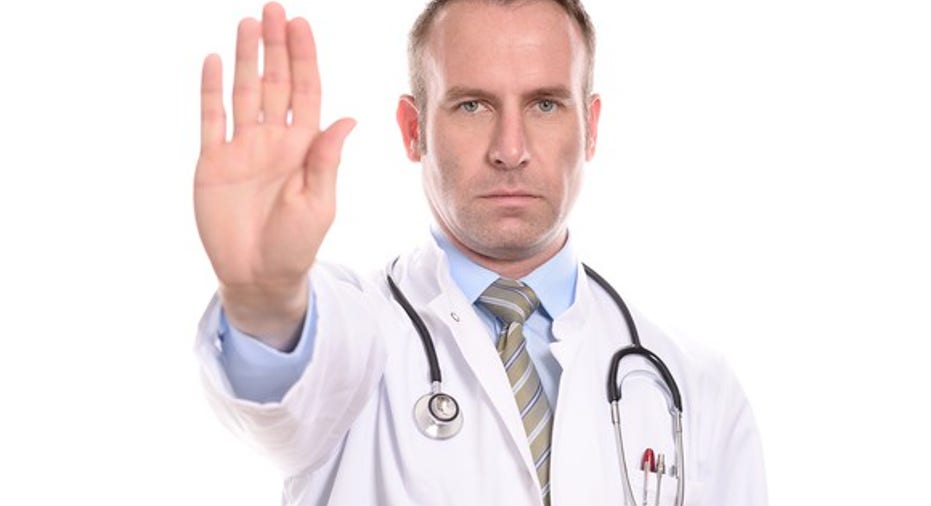 What happened
After reporting that enrollment in one of its early-stage clinical trials has been temporarily suspended, shares of Halozyme Therapeutics (NASDAQ: HALO), a small-cap biotech focused on creating products that help other drugs work better, fell by as much as 10% inearly morning trading on Thursday.
Image source: Getty Images.
So what
Halozyme was informed by SWOG -- an independent network of researchers that design and conduct clinical trials involving cancer -- that its phase 1b/2 trial evaluating the company's compoundPEGPH20 in combination with Folfirinox as a hopeful treatment for pancreatic cancer has been temporarily closed to enrollment.
The decision to cease enrollment was made after a planned futility analysis was performed by the independent Data Monitoring Committee. The committee looked at preliminary data from the trial and concluded that the combination of PEGPH20 and Folfirinox would be unlikely to show a statistically significant improvement when compared to Folfirinox as a monotherapy.
Management said it is working closely with SWOG to analyze the data and determine next steps.
Traders were less than thrilled with this clinical update, hence why shares fell in early morning trading.
Now what
The markets might be reacting so negatively to this early-stage study because it raises concerns that PEGPH20 might not work well at treating pancreatic cancer. If true, that could be a big problem since the company is currently running a larger phase 3 pancreatic cancer trial usingPEGPH20 in combination with Celgene's Abraxane and EliLilly's Gemzar. The company gave that trial the green light based on positive data from a phase 2 study. However, that data from that study was far from perfect, so this update only adds fuel to the fire for those who are bearish on PEGPH20.
Given the disappointing clinical news and renewed concerns over PEGPH20, it's hard for me to blame the markets for knocking down the company's share price today.
10 stocks we like better than Halozyme TherapeuticsWhen investing geniuses David and Tom Gardner have a stock tip, it can pay to listen. After all, the newsletter they have run for over a decade, Motley Fool Stock Advisor, has tripled the market.*
David and Tom just revealed what they believe are the 10 best stocks for investors to buy right now...and Halozyme Therapeutics wasn't one of them! That's right -- they think these 10 stocks are even better buys.
Click here to learn about these picks!
*Stock Advisor returns as of February 6, 2017.
Brian Feroldi owns shares of Celgene. The Motley Fool owns shares of and recommends Celgene. The Motley Fool has a disclosure policy.