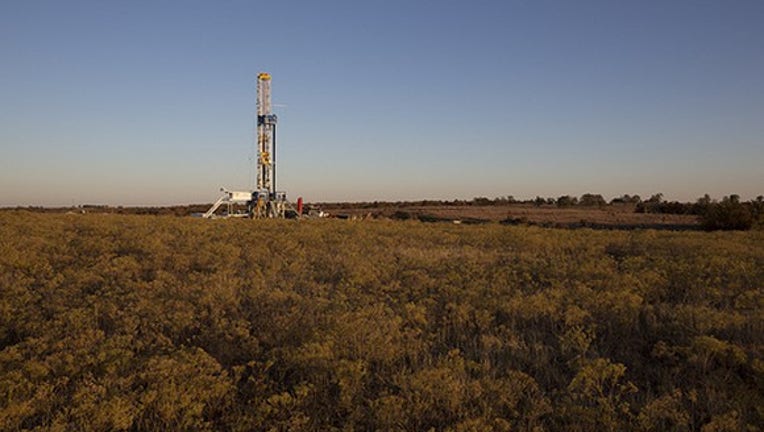 Image source: Marathon Oil.
What happened
Shares of Gulfport Energy (NASDAQ: GPOR) sold off on Thursday, falling more than 10% by 10:45 a.m. EST. Fueling the sell-off was the company's decision to make a basin-entering acquisition to gain a foothold in the SCOOP play of Oklahoma.
So what
Gulfport Energy has agreed to acquire 46,400 net acres in the core of the SCOOP for $1.85 billion, including $1.35 billion of cash and 18.8 million Gulfport shares. The acreage contains more than 1,750 future well locations and is currently producing 183 million cubic feet of natural gas equivalent per day. This deal diversifies the company's asset base, by giving it another high-growth asset to complement its Utica shale position.
To fund the cash portion of the deal, Gulfport Energy launched a common stock offering to sell at least 29 million shares, which could raise more than $700 million. In addition to that, the company proposed an offering of $600 million of senior notes due in 2025.
Gulfport Energy is paying nearly $40,000 per acre for land in the SCOOP, which is a pricey premium compared to recent transactions in the STACK/SCOOP region of Oklahoma. For example, Marathon Oil (NYSE: MRO) spent $888 million this past June to acquire a STACK-focused producer. In that deal, Marathon picked up 61,000 net acres, which equates to roughly $14,500 per acre. Meanwhile, in MayNewfield Exploration (NYSE: NFX) spent $470 million to acquire 42,000 net acres in the STACK, which boosted its SCOOP/STACK acreage to more than 350,000 acres. That said, even after paying more than $10,000 an acre in that transaction, Newfield Exploration's average purchase price in the region is less than $3,000 per acre. The deal even trumps Devon Energy's (NYSE: DVN) $1.9 billion STACK acquisitiona year ago, in which it paid $23,750 per acre.
Now what
Gulfport Energy is paying a high pricefor this acquisition. While Oklahoma's SCOOP and STACK plays hold some of the best-returning drillable land in the country, Gulfport's purchase price rivals what drillers are paying for land in the even hotter Permian Basin. While the deal does diversify the company's asset base and adds significant growth potential, Gulfport's decision to pay a premium price will only pay off if oil and gas prices continue to run hot.
10 stocks we like better than Gulfport Energy When investing geniuses David and Tom Gardner have a stock tip, it can pay to listen. After all, the newsletter they have run for over a decade, Motley Fool Stock Advisor, has tripled the market.*
David and Tom just revealed what they believe are the 10 best stocks for investors to buy right now... and Gulfport Energy wasn't one of them! That's right -- they think these 10 stocks are even better buys.
Click here to learn about these picks!
*Stock Advisor returns as of Nov. 7, 2016
Matt DiLallo has no position in any stocks mentioned. The Motley Fool owns shares of Devon Energy. Try any of our Foolish newsletter services free for 30 days. We Fools may not all hold the same opinions, but we all believe that considering a diverse range of insights makes us better investors. The Motley Fool has a disclosure policy.