Here's Why Great Panther Silver Ltd's Stock Is Sinking Today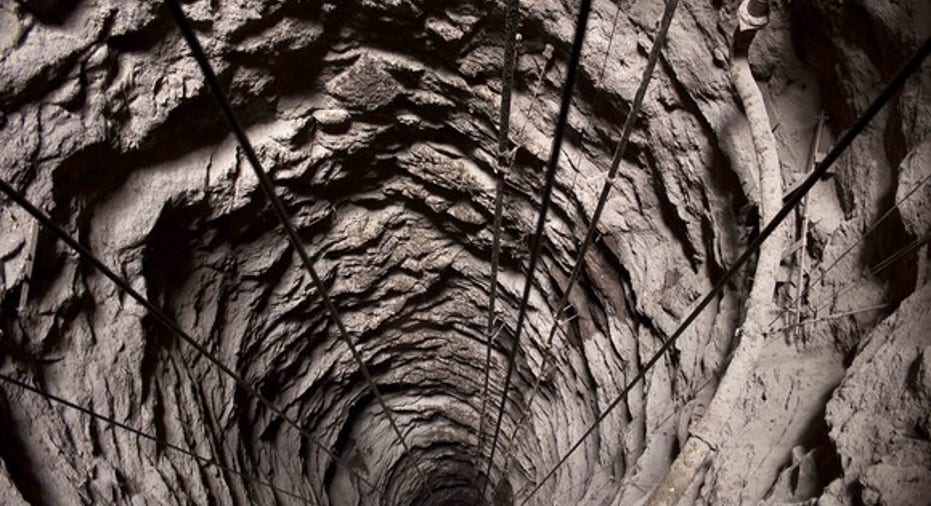 Image source: Great Panther Silver.
What happened
Shares of Great Panther Silver (NYSEMKT: GPL) sank on Thursday morning, falling nearly 10% by 10:45 a.m. EST.
So what
After reviewing its options, Great Panther Silver has decided to suspend operations at the processing facility of its Topia Mine for the next three months. Doing so will enable the company to upgrade the plant and transition to a new tailings storage facility that's currently under construction. The mine will continue to operate throughout the shutdown, with the company stockpiling the ore to process it next year after completing the transition.
Today's announcement is not a surprise given that Great Pantherwarned investors last quarter that a temporary disruption could impact production this year and cause the company to miss its full-year guidance. That is exactly what has happened, with the company now expecting production to be around 3.9 million ounces of silver equivalent, which is below its guidance range of 4.0 million to 4.2 million silver equivalent ounces.
Setbacks like this have a much greater impact on a smaller miner like Great Panther Silver given that it currently operates just two mines. That has certainly been the case this year, with the company's production slumping last quarter because of lower throughput at Topia resulting from prior temporary shutdowns and lower ore grades at its other mine. Similar issues do not have quite as big an impact on larger silver miners like First Majestic Silver (NYSE: AG) and Hecla Mining (NYSE: HL). In First Majestic's case, it has six mines to smooth out setbacks. Because of that, First Majestic Silver produced a record amount of silver last quarter, using its diversification to offset the impact of heavy rains.It was a similar story at Hecla Mining, which operates four mines. Because of that diversification, Hecla Mining did not even feel the impact of lower gold production at its Greens Creek Mine resulting from lower ore grades because it benefited from expansions at its other mines.
Now what
The Topia mine suspension is another temporary setback for Great Panther Silver, which fully expects to process the ore early next year. However, setbacks like this tend to have a more significant impact on the company because it operates just two mines. The company's lack of diversification puts it at a competitive disadvantage to rivals First Majestic Silver and Hecla Mining, which can spread their operational risk across more mines.
10 stocks we like better than Great Panther Silver When investing geniuses David and Tom Gardner have a stock tip, it can pay to listen. After all, the newsletter they have run for over a decade, Motley Fool Stock Advisor, has tripled the market.*
David and Tom just revealed what they believe are the 10 best stocks for investors to buy right now...and Great Panther Silver wasn't one of them! That's right -- they think these 10 stocks are even better buys.
Click here to learn about these picks!
*Stock Advisor returns as of November 7, 2016.
Matt DiLallo has no position in any stocks mentioned. The Motley Fool has no position in any of the stocks mentioned. Try any of our Foolish newsletter services free for 30 days. We Fools may not all hold the same opinions, but we all believe that considering a diverse range of insights makes us better investors. The Motley Fool has a disclosure policy.