Here's Why Great Panther Silver Ltd. Shares Tarnished and Lost As Much As 11%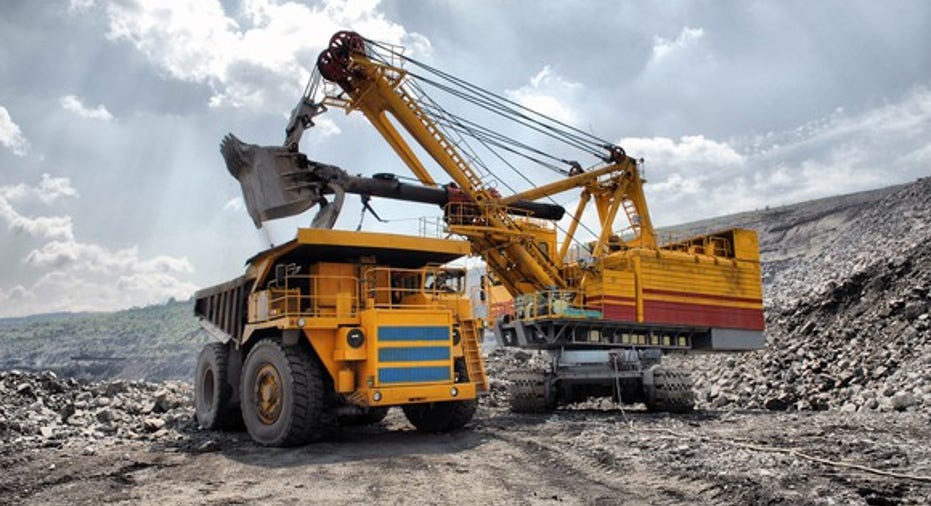 What happened
Shares of Great Panther Silver (NYSEMKT: GPL), a mid-tier silver and gold mining company, dipped as much as 11% during Tuesday's trading session. The reason for the drop can be attributed to weakness in the underlying precious metals perpetrated by an ongoing French election fallout.
So what
According to spot gold and silver prices found on Kitco as of 4:40 p.m. EDT, gold fell by $13 an ounce, or 1%, to $1,263.10, and silver was off by $0.36, or 2% per ounce, to $17.57. Silver has lost $1 per ounce over the past week and a half, while gold has shed $20 an ounce in the past two sessions.
Image source: Getty Images.
The culprit for weaker metal prices are the French election runoff results on April 23. Heading into the French election, there was a concern that the two candidates that would head to the general election on May 7 would be extremists rather than centrists. The results showed that Emmanuel Macron, a centrist, and Marine Le Pen, one of the aforementioned political extremists, are moving to the May 7 general election.
Even though Le Pen represents a potential worry for the markets given her protectionist immigration stance and her belief that France should be removed from the European Union, most pundits suggest that Macron has a very good chance to win the election. What's more, Francois Fillon, one of the candidates who failed to make it to the general election, has suggested his supporters vote for Macron to ensure that Le Pen doesn't become president.
Long story short, the markets see considerably more certainty following the election results and expect the more centrist Macron to win. Macron has a pro-EU stance, and his economic views should align with that of the EU, which has calmed markets. With miners like Great Panther Silver relying on higher precious-metal prices for their margins, this recent dip hasn't made its shareholders very happy.
Image source: Getty Images.
Now what
In addition to the French elections weighing down gold and silver mining companies, Great Panther Silver has more specifically been held down by a bought deal completed back in July.
Though the company sold an aggregate of 18.68 million shares of common stock for $29.9 million in gross proceeds, it also included one-half of one common share purchase warrant, executable at $2.25 per share. In other words, on top of the share dilution from July, the warrants offered an even greater chance for dilution should Great Panther shares rally. It just so happens that Great Panther shares neared $2.25 in February, potentially precipitating the execution of these warrants and diluting investors. We should know a lot more when Great Panther announces its quarterly results.
On the bright side, Great Panther Silver is well-capitalized (it has no debt), it has a history of growing its silver equivalent production over time, and it's managed to lower its costs to sustainably profitable levels. The company's forecast for 2017 calls for $14 to $16 in all-in sustaining costs per silver equivalent ounce. There's enough of a current buffer between the midpoint of this estimate and the current spot price of silver for Great Panther to be profitable. Plus, assuming a positive preliminary economic assessment, the newly acquired Coricancha mine in Peru could commence commercial operations in early to mid 2018.
If Great Panther Silver shares keep falling, this small miner could certainly be worth a closer look.
10 stocks we like better than Great Panther SilverWhen investing geniuses David and Tom Gardner have a stock tip, it can pay to listen. After all, the newsletter they have run for over a decade, Motley Fool Stock Advisor, has tripled the market.*
David and Tom just revealed what they believe are the 10 best stocks for investors to buy right now...and Great Panther Silver wasn't one of them! That's right -- they think these 10 stocks are even better buys.
Click here to learn about these picks!
*Stock Advisor returns as of April 3, 2017.
Sean Williams has no position in any stocks mentioned. The Motley Fool has no position in any of the stocks mentioned. The Motley Fool has a disclosure policy.