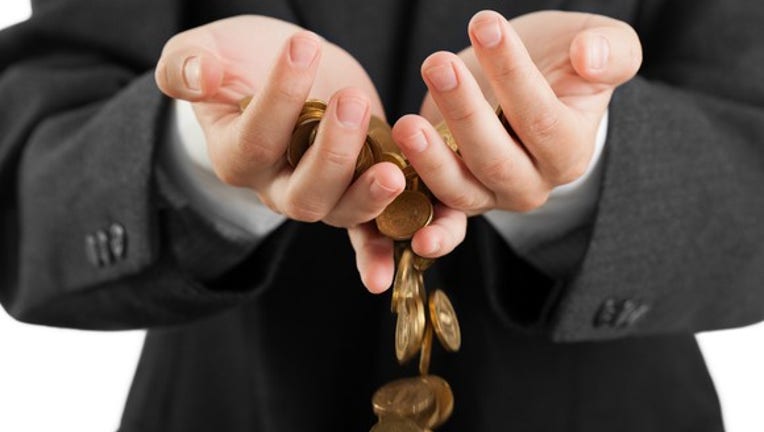 What happened
After Global Blood Therapeutics(NASDAQ: GBT),aclinical-stage biotech focused onblood-based disorders, announcedthe pricing details of a secondary offering, its shares fell as much as 11% in early-morning trading on Wednesday.
So what
Global Blood Therapeutics said it is selling 5.1 million shares of common stock to the public for $24.50 per share. That should net the company $125 million after deducting fees. The underwriters of the deal have also been granted the option to purchase up to 765,306 additional shares stock if they choose.The deal is expected to close within the next few days.
Wall Street is reacting harshly to this news becausethe company's closing share price on Tuesday was $28.50. Thus, it appears Global Blood had to offer a big discount to attract enough buyers. That could be because the original announcement of the share price offering only called for it to sell $75 million worth of its stock. Management's decision to supersize the offering could be the primary reason that a big discount was needed.
Image source: Getty Images.
Given the extra dilution andless-than-hoped-for price, it is no surprise to see shares tumbling today.
Now what
Global Blood's stock has been on a monster run since the start of the year, rising more than 80% since Jan. 1. The jump is attributable to a handful of news items.
First, the first patient has been enrolled in the company's phase 3 HOPE study. This trial is researching its lead compound -- GBT440 -- as a hopeful treatment for sickle cell disease. Data from earlier trials suggests that GBT440 has a real shot at helping to treat this disease. If true, it is possible that the compound could go on to become a blockbuster.
Next, a paper describing the discovery of GBT440 was published online in ACS Medicinal Chemistry Letters, a peer-reviewed publication.
Finally, the company initiated a phase 1 study to evaluate the physiologic effects of using GBT440 in health patients under hypoxemic conditions. The goal of the trial is to further understand the safety and efficacy profile of the compound.
Given that shares have responded so positively to this news, it seems like a good time to raise cash.
Of course, investors still have quite a bit of waiting to do to find out how well GBT440 performs in the HOPE trial -- top-line data isn't expected until 2019.Meanwhile, Global Blood's competitorbluebird biocontinues to research itsproduct candidate LentiGlobin as a potential cure for sickle cell disease. If Bluebird succeeds, then it is possible that GBT440 will quickly become obsolete. That makes Bluebird stock one that Global Blood's investors will want to follow closely.
10 stocks we like better than Global Blood TherapeuticsWhen investing geniuses David and Tom Gardner have a stock tip, it can pay to listen. After all, the newsletter they have run for over a decade, Motley Fool Stock Advisor, has tripled the market.*
David and Tom just revealed what they believe are the 10 best stocks for investors to buy right now... and Global Blood Therapeutics wasn't one of them! That's right -- they think these 10 stocks are even better buys.
Click here to learn about these picks!
*Stock Advisor returns as of February 6, 2017
Brian Feroldi has no position in any stocks mentioned. The Motley Fool recommends Bluebird Bio. The Motley Fool has a disclosure policy.