Here's Why Eldorado Gold Corp.'s Stock Is Sinking Today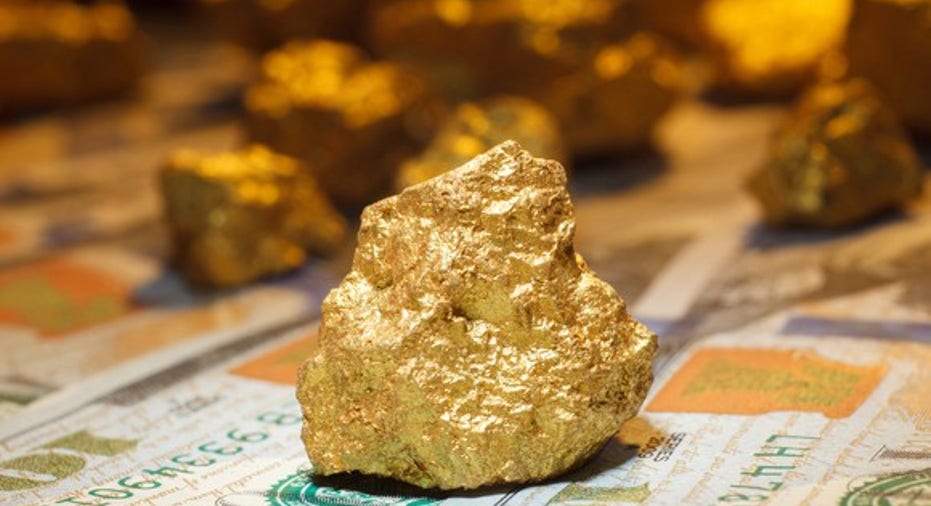 What happened
Shares of Eldorado Gold (NYSE: EGO) slumped on Monday morning, falling nearly 10% by 12:30 p.m. EDT after the company announced the acquisition of Integra Gold Corp. (NASDAQOTH: ICGQF).
So what
Eldorado Gold has agreed to acquire all the shares of Integra Gold that it doesn't currently own in a transaction valuing the company at 590 million Canadian dollars. Eldorado will pay CA$1.1215 for each share of Integra, which is a 52% premium to the stock's price at the close of trading on Friday. Under the terms of the deal, investors in Integra Gold have the option to receive Eldorado Gold stock, cash, or a combination of the two for each share of the company they own. Eldorado Gold will issue a maximum of 77 million shares and CA$129 million in cash to close the transaction.
Image source: Getty Images.
Eldorado Gold already owns 13% of Integra Gold's outstanding stock. However, it wants to buy out the rest of the company to add the Lamaque Project to its portfolio. The company sees this as a high-quality development opportunity that could add meaningful near-term production and cash flow for a modest up-front investment. By acquiring all of Integra, Eldorado will maintain the flexibility to fund its development pipeline.
Now what
Eldorado Gold wants to take control of a compelling growth project. That said, the company is paying a 52% premium for the 87% of Integra it doesn't own. The market sees that as much too high of a price to pay for a development-stage project like Lamaque.
10 stocks we like better than Eldorado GoldWhen investing geniuses David and Tom Gardner have a stock tip, it can pay to listen. After all, the newsletter they have run for over a decade, Motley Fool Stock Advisor, has tripled the market.*
David and Tom just revealed what they believe are the 10 best stocks for investors to buy right now... and Eldorado Gold wasn't one of them! That's right -- they think these 10 stocks are even better buys.
Click here to learn about these picks!
*Stock Advisor returns as of May 1, 2017
Matt DiLallo has no position in any stocks mentioned. The Motley Fool has no position in any of the stocks mentioned. The Motley Fool has a disclosure policy.