Here's Why Egalet Corp. Stock Fell 20% Today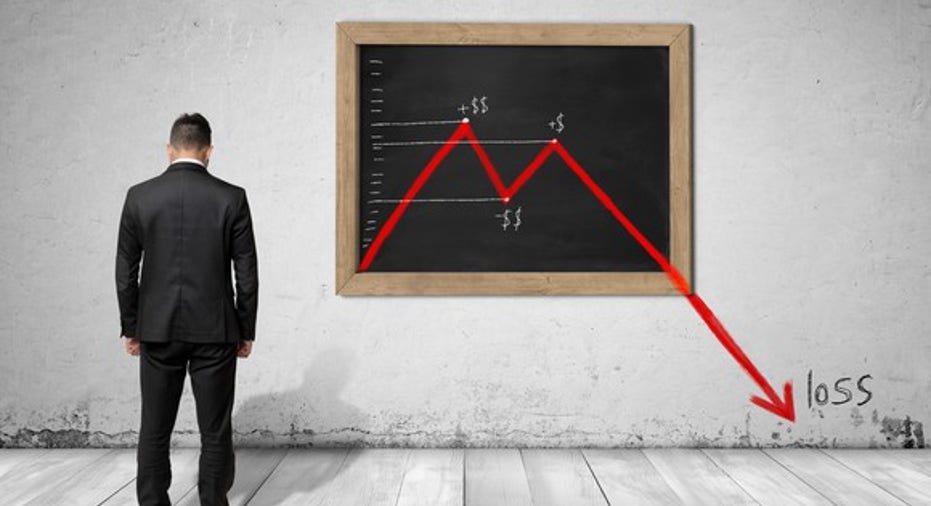 Image source: Getty Images.
What happened
Shares of specialty pharma company Egalet Corp. (NASDAQ: EGLT) dropped 20% today after the company disclosed on a morning conference call that only one of three label claims for its newly approved pain treatment were given the go-ahead by the Food and Drug Administration.
So what
The good news is that the drug, Arymo ER, was approved by the FDA. The morphine pills are formulated in such a manner that makes it more difficult for individuals to abuse, whether by dissolving and injecting, snorting, or chewing. This so-called "abuse deterrent" characteristic has significant potential to help combat the opioid addiction crisis quietly sweeping through and devastating communities and households across the United States.
But that's also where the bad news comes in. The FDA granted Egalet its label claim for "abuse deterrent," but that will only apply to dissolving and injecting. The company will not be able to claim that its new formulation of Arymo ER can act as an abuse deterrent for snorting or chewing. It's a modest blow to the initial launch of the product, but it should also be noted that injection is the most common non-oral route of abuse of opioid painkillers.
Now what
The company may be able to change the FDA's mind over time, but for now it expects Arymo ER to hit the market in the first quarter of 2017. The approval triggers a $40 million payment from a secured credit facility, which Egalet will use to roll out the new treatment. Given the competitive nature of the market and the desperate need for solutions to abuse mechanisms, this is a tricky development for investors. You could either see this as a buying opportunity or another reason to stay on the sidelines. If sales are hot out of the gate, then the company might be able to overcome a not-so-great balance sheet. If sales flop or other problems arise, well, this could end poorly for investors.
Maxx Chatsko has no position in any stocks mentioned. Follow him on Twitterto keep up with developments in engineered biology and materials science.The Motley Fool has no position in any of the stocks mentioned. The Motley Fool has a disclosure policy.