Here's Why Editas Medicine Gained as Much as 17.2% Today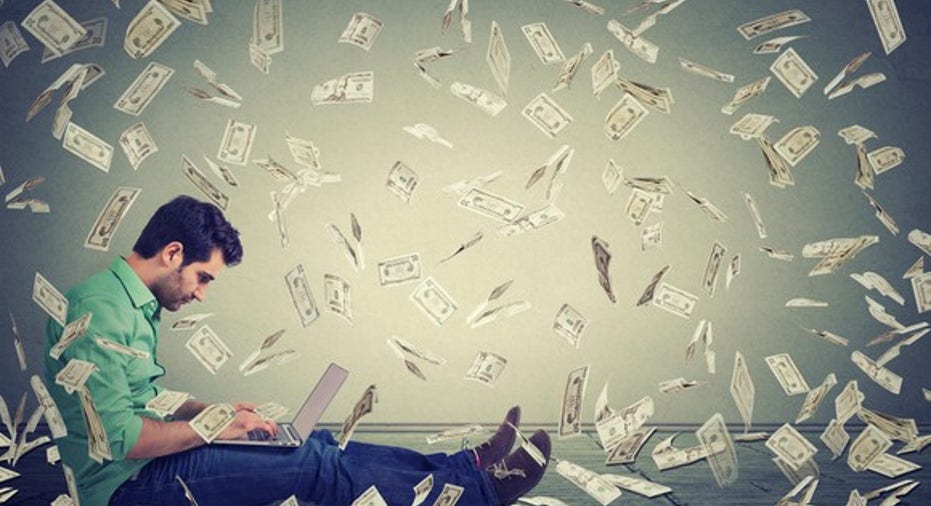 What happened
Shares of gene-editing pioneer Editas Medicine (NASDAQ: EDIT) rose over 17% today before settling near gains of 5% in the last hour of trading, after the company announced a strategic research-and-development collaboration with Allergan (NYSE: AGN). The pair will team up to advance and develop Editas' lead drug candidate, taking aim at a rare group of eye diseases collectively called Leber Congenital Amaurosis, or LCA. The rare inherited disease is detected at (or within months after) birth and can cause severe loss of vision or blindness.
Allergan, already a leader in treating and developing novel treatments for eye diseases, will also have exclusive access to license up to five of the gene-editing platform's ocular programs. Editas Medicine will receive $90 million up front, plus potential milestones and royalty payments. Of course, it's worth pointing out that even the lead program has yet to enter clinical trials.
Image source: Getty Images.
So what
The partnership announcement specifically mentioned LCA10, which is one of 18 recognized types of LCA. Each type of the disease affects a different single gene, an important consideration for early gene-editing therapeutic candidates. That's because it will be easier to treat diseases with simpler genetic mutations affecting one gene (such as Friedreich's ataxia, sickle-cell anemia, and LCA) than it will be to treat diseases with more complex genetic influences (such as heart disease).
More specifically, there are good reasons for the company to initially focus on diseases affecting vision. CRISPR, the gene-editing technology used by Editas Medicine, has been shown in the past 18 months to restore sight in blind lab animals. Those external studies did not achieve very high efficiency rates and focused on diseases other than LCA, but there are encouraging similarities.
In the short term, given the early-stage nature of the technology and the company's pipeline, investors should focus more on the financial aspects of the deal. The $90 million up-front payment will provide a nice boost to the balance sheet, which showed $185 million in cash at the end of 2016. Plus, investors could expect additional up-front payments should Allergan license programs aside from LCA10.
It's also important to note that Allergan will be responsible for all expenses related to the development and commercialization of each program licensed, unless Editas Medicine exercises its option to co-develop and co-market up to two of the programs licensed by its new partner. That will allow the gene-editing pioneer to avoid significant clinical, regulatory, and marketing expenses while developing and commercializing its platform.
Now what
This may not be a blockbuster deal for investors, but there could be more deals on the way, now that the company's technology platform is no longer operating under the fog of uncertainty caused by a recently settled legal dispute. Either way, Allergan is a deep-pocketed and experienced partner that can shield Editas Medicine from development risks as the latter prepares to bring a CRISPR therapeutic into the clinic for the first time.
10 stocks we like better than AllerganWhen investing geniuses David and Tom Gardner have a stock tip, it can pay to listen. After all, the newsletter they have run for over a decade, Motley Fool Stock Advisor, has tripled the market.*
David and Tom just revealed what they believe are the 10 best stocks for investors to buy right now... and Allergan wasn't one of them! That's right -- they think these 10 stocks are even better buys.
Click here to learn about these picks!
*Stock Advisor returns as of February 6, 2017
Maxx Chatsko has no position in any stocks mentioned. The Motley Fool has no position in any of the stocks mentioned. The Motley Fool has a disclosure policy.