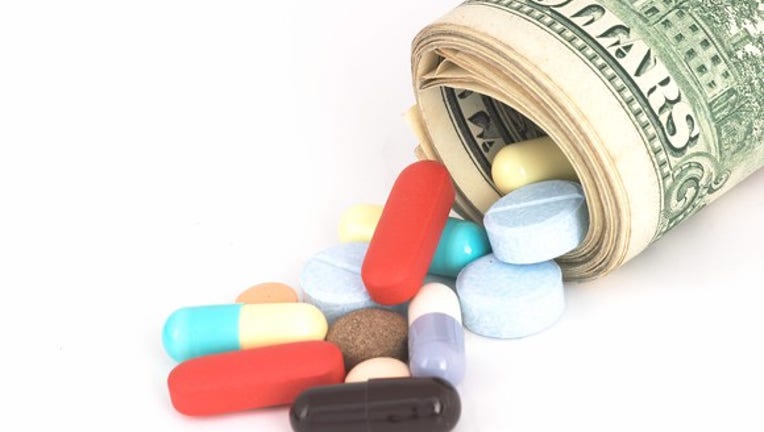 What happened
In response to the company reporting first-quarter earnings, shares of Diplomat Pharmacy (NYSE: DPLO), a pharmacy chain focused on specialty drugs, rose as much as 10% in afternoon trading on Tuesday.
So what
Here's a review of the headline numbers from the company's report:
Revenue jumped 8% to $1.08 billion. The growth was driven by acquisitions, new drug launches, and manufacturer price increases. However, those gains were offset by contract losses and falling sales of hepatitis C drugs such as Gilead Sciences' (NASDAQ: GILD) Sovaldi and Harvoni. The top-line result came in a hair below what Wall Street was looking for.
Net income from operations plunged 72% to $4.23 million. The drop was blamed on higher direct and indirect remuneration (DIR) fees, product mix, and higher expenses.
On an adjusted basis, earnings per share declined by 17% to $0.19. That result was well ahead of the $0.15 in adjusted EPS that market watchers were projecting.
Management also reaffirmed its full-year guidance, which calls for revenue to land between $4.3 billion and $4.7 billion and adjusted EPS to come in between $0.54 and $0.70.
Image source: Getty Images.
The market responded positively to the news of better-than-expected adjusted profits, which is why shares moved higher in afternoon trading.
Now what
While DIR fees remain a thorn in Diplomat's side, there are reasons to believe that positive changes could be on the way. Legislators on both sides of the political aisle have expressed an interest in prohibiting these fees. If DIR fees are eventually removed, it is likely that Diplomat's profits would get a substantial boost.
There are also reasons to believe that the worst of the declines in hepatitis C sales might be nearing an end. Gilead Sciences recently reported a small drop-off in U.S. patient starts, quarter over quarter, and they also reaffirmed full-year revenue guidance.
Overall, Diplomat's near-term results continue to look murky, but there are reasons to believe that the company could soon return to growing the bottom line. If true, that would be welcome news to the bulls who have stuck with it through this challenging period.
10 stocks we like better than Gilead SciencesWhen investing geniuses David and Tom Gardner have a stock tip, it can pay to listen. After all, the newsletter they have run for over a decade, Motley Fool Stock Advisor, has tripled the market.*
David and Tom just revealed what they believe are the 10 best stocks for investors to buy right now... and Gilead Sciences wasn't one of them! That's right -- they think these 10 stocks are even better buys.
Click here to learn about these picks!
*Stock Advisor returns as of May 1, 2017
Brian Feroldi owns shares of Gilead Sciences. The Motley Fool owns shares of and recommends Gilead Sciences. The Motley Fool has the following options: short June 2017 $70 calls on Gilead Sciences. The Motley Fool recommends Diplomat Pharmacy. The Motley Fool has a disclosure policy.