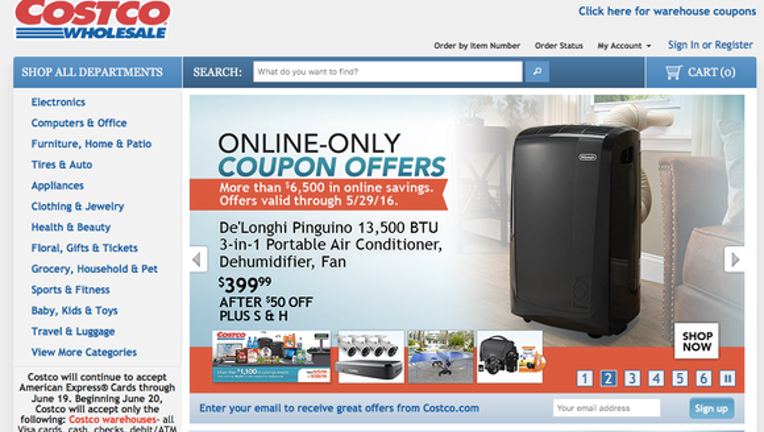 Costco Wholesale Corporation does not break out its online sales in its earnings reports, nor does the company put much focus on its website.
The warehouse club does sell things online, though a membership is still required, and it even sends regular emails to its members pushing digital deals, but building online sales has not been a priority. That does not mean the company is ignoring the changes going on in the retail world, it is simply operating on a longer timetable than many of its rivals.
CFO Richard A. Galanti explained it best in the company's second-quarter earnings call (transcript from S&P Capital IQ). He noted that Costco's leadership team thinks a lot about what can get them that extra 0.5 or 1 point growth, and that "a lot of it centers around dot-com," but, he said, the company was taking a measured approach to deciding how to pursue more digital sales.
That's an unusual approach in retail, but it's not without precedent. Big Lots, Inc. -- a heavy discounter and not a membership club -- only recently started offering items for sale on its website. That's because like Costco, the company views visiting its stores as an event which can't quite be duplicated online.
Costco's website has focused on bigger-ticket items. Image source: Costco.
Costco has to balance its past and its future
Like Big Lots', Costco's strategy has always been to drive members into its stores. When that happens consumers spend more money, which removes the incentive for the company to consider offering some of the online consumer conveniences other retailers have.
Wal-Mart Stores, Inc. , for example, has been testing online ordering with curbside pickup at some of its locations. This offers consumers convenience, but keeps them from actually setting foot in the store. That's good for the shopper, and might give Wal-Mart an edge over other grocery stores; it probably outweighs the impulse sales lost from a consumer who would have gone inside to shop, but instead elects to order online for curbside pickup.
For Costco, the math is not quite so simple, according to Galanti. He noted that the average Costco location has $175 million to $180 million in sales, with some doing $200 million to $300 million annually. Because of that, he implied, he's not eager to make changes just to keep up with other stores.
Costco is embracing the digital future
While Costco does not want to push its customers away from going into its stores, the chain is working with partners on delivery-based projects. The company does work with Google Shopping in six markets and Instacart in about 16, according to the CFO. Those partnerships do make some Costco items available for quick delivery, with no store visit required.
It's about knowing your brand
Costco, like Big Lots, knows its customer. As Galanti pointed out, people like to treasure-hunt in stores, looking for that big score which makes a visit successful even if the consumer had no intention of spending that much money.
The CFO did acknowledge, however, that eventually a balance could be found where shoppers buy things from Costco.com more frequently, visiting stores a little less, but ultimately spending more money in total.
"[W]e're still taking it slowly," the CFO said. Ultimately this helps the company find a digital path which does not impact its overall sales. It's a delicate balance, but one that Costco, unlike most retailers, has time to solve.
The article Here's Why Costco Wholesale Corp. Isn't "Freaking Out" Over Digital Sales originally appeared on Fool.com.
Daniel Kline has no position in any stocks mentioned. He often falls for the big bag of Lindt chocolates at Costco. The Motley Fool owns shares of and recommends Costco Wholesale. The Motley Fool recommends Big Lots. Try any of our Foolish newsletter services free for 30 days. We Fools may not all hold the same opinions, but we all believe that considering a diverse range of insights makes us better investors. The Motley Fool has a disclosure policy.
Copyright 1995 - 2016 The Motley Fool, LLC. All rights reserved. The Motley Fool has a disclosure policy.