Here's Why Costco Shouldn't Be Raising Its Membership Fees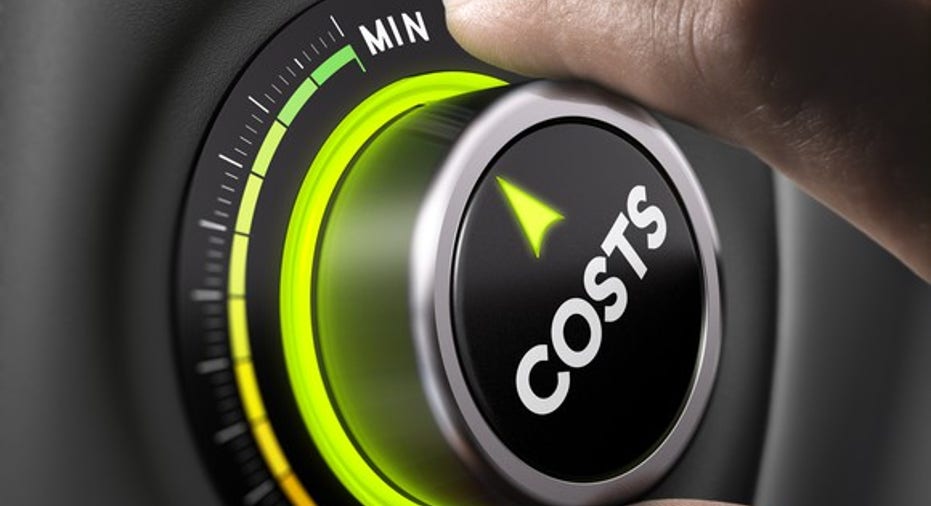 Think of Costco (NASDAQ: COST) as a retail take on the razor-and-blade business model. The warehouse club essentially breaks even on the discounted food and merchandise it sells, but it makes up for it with the windfall it realizes on the membership fees it charges for the privilege of shopping its stores.
Although Costco doesn't raise its fees often -- every three to five years, on average, and the last time it did so was in 2011 -- it just announced a new membership fee hike beginning on June 1. It may seem long overdue, but it could be the worst time for it and a move the warehouse club will regret.
Image source: Getty Images.
Membership has its benefits
Where merchandise sales comprised around 98% of Costco's total revenues of $57.9 billion over the first six months of its fiscal year, membership fees amounted to about three quarters of its $1.7 billion operating income.
It had 47.6 million paying members at the end of 2016, most of whom (some 77%) were individual Gold Star members; businesses made up the rest. Executive members, Costco's highest level of membership, who earn a 2% reward on qualified purchases up to a maximum reward of $750 per year, represent 39% of its membership base, and they also account for around two-thirds of its sales.
Costco enjoys an amazing renewal rate, with around 90% of its paid members renewing every year. It's a testament to their loyalty to the warehouse club, and when you consider Costco is only increasing the Gold Star fee by $5 to $60 a year, with the business membership going up $10 to $120 annually, it doesn't seem like it should be a big deal.
After all, the average Costco shopper has an average annual income of $85,000 and is more affluent than the medium- to low-income wage earners that patronizeWal-Mart (NYSE: WMT). Its customers should be able to afford the nominal bump in fees and will even be rewarded since Executive members will see the maximum reward increased to $1,000 annually.
Better late than never?
Considering the quarter Costco just reported, it would seem now would be a good time to raise them, too. Net sales rose 6% as U.S. comparable-store sales increased 3% from last year, better than the 3% and 1% rise, respectively, it saw in the first quarter. It was also better than the 3% increase in sales it achieved a year ago when comps also rose 3%.
However, now might not be the time to start raising costs on consumers. Costco's net income fell to $515 million from $546 million last year, as rising gas prices, investments in digital initiatives, and price cuts took a bite out of the bottom line. The problem is that Wal-Mart and other supermarket giants like Kroger (NYSE: KR) and even Target, are waging a war to retain and steal customers by cutting prices themselves.
In particular, Wal-Mart, which has committed to being the discount destination for shoppers, reported one of its best quarters in more than four years, with revenues rising more than 1% to $130.9 billion on a 1.8% increase in comps, its 10th straight quarter with higher same-store sales. While that may appear to be an underwhelming performance compared to what Costco turned in, Wal-Mart is orders of magnitude larger than its rival, and it represents a significant gain for itself and over the competition.
It could be that Wal-Mart stole customers from Kroger, as its own quarterly effort was a disappointment, but that just underscores why it is risky for Costco to be raising costs on its customers.
Image source: Getty Images.
Shrugging its shoulders
For its part, Costco is dismissive of the competitive threat. While CFO Richard Galanti said the pricing actions by its rivals were "formidable," he essentially also said that's something they have to worry about, not Costco. It wasn't cutting prices because of the competition, but rather because of independent decisions it made.
Whether that will amount to a blind spot remains to be seen, but consumers across the board are proving to be more price-conscious. Fast-casual dining chains, for example, a niche that would serve a demographic intuitively similar to Costco's, has been almost uniformly beset by lower sales and profits as fast-food chains promote pricing deals. The low-cost price proposition of Costco's rivals just as the warehouse club raises prices could be the tipping point that causes it to stumble.
It may seem to be only a de minimis increase in cost for Costco members, but it could be a price so high that new members may be unwilling to pay it.
10 stocks we like better than Costco WholesaleWhen investing geniuses David and Tom Gardner have a stock tip, it can pay to listen. After all, the newsletter they have run for over a decade, Motley Fool Stock Advisor, has tripled the market.*
David and Tom just revealed what they believe are the 10 best stocks for investors to buy right now...and Costco Wholesale wasn't one of them! That's right -- they think these 10 stocks are even better buys.
Click here to learn about these picks!
*Stock Advisor returns as of February 6, 2017.
Rich Duprey has no position in any stocks mentioned. The Motley Fool owns shares of and recommends Costco Wholesale. The Motley Fool has a disclosure policy.