Here's Why Corecept Therapeutics Incorporated Had a Rough Day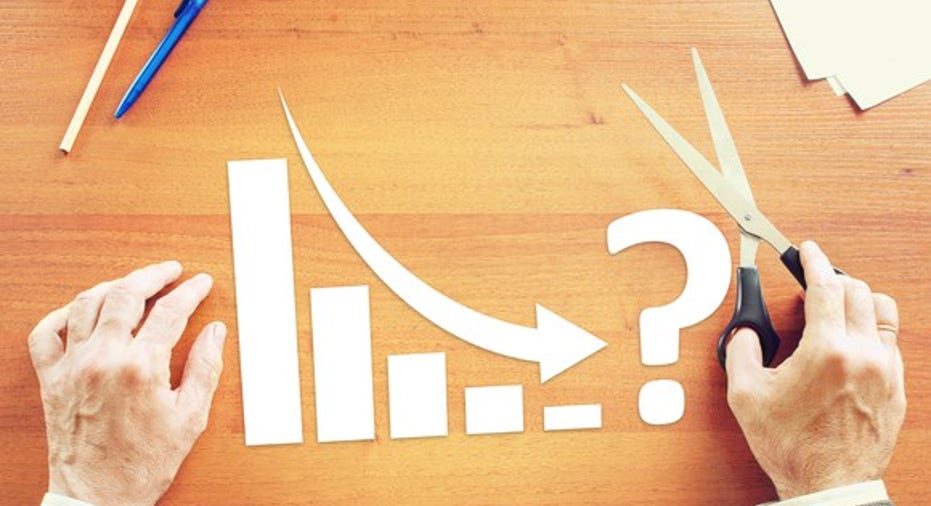 What happened
Shares of Corcept Therapeutics Incorporated(NASDAQ: CORT), a company focused on developing drugs for the treatment of a variety of cortisol hormone related disorders, finished the week down about 14.2% after an 8.8% slide in Friday's session. A solid fourth-quarter earnings report propelledthe stock forward last month, but it looks like a disparaging analyst note poked some holes in its sails Friday morning.
So what
Last month the company gave its investors reasons to cheer in the form of a 62% increase in annual revenue recorded in 2016, and an encouraging look forward. Korlym, a cortisol modulating drug for the treatment of around 20,000 Cushing's syndrome patients in the U.S., got off to a slow start, but management thinks it will continue to gain steam with expectations of between $120 million and $130 million in revenue this year.
Image source: Getty Images.
Although things were looking up, an analyst from Janney Montgomery rained on the parade Friday morning by echoing a sell rating for Corcept initiated a few months ago. The note highlighted the company's lackluster development pipeline in light of dependence on its lead drug for revenue.
Now what
Although Corcept Therapeutics has turned the profitability corner, the company will probably be entirely reliant on Korlym for growth for longer than many investors might be comfortable with. Beyond the rare-disease drug, its most advanced new drug candidate, calledCORT125134, is a long way from the finish line.
The company recently started testing the candidate in a mid-stage trial that probably won't have data until later this year. The company also intends to aim the same candidate at a difficult-to-treat form of breast cancer after positive results from a 21-patient study. It's still too early to guess how long it might be until the company might have another drug to generate revenue, but any hints of a longer-than-expected timeline will probably lead to more rough weeks like this one.
10 stocks we like better than Corcept TherapeuticsWhen investing geniuses David and Tom Gardner have a stock tip, it can pay to listen. After all, the newsletter they have run for over a decade, Motley Fool Stock Advisor, has tripled the market.*
David and Tom just revealed what they believe are the 10 best stocks for investors to buy right now... and Corcept Therapeutics wasn't one of them! That's right -- they think these 10 stocks are even better buys.
Click here to learn about these picks!
*Stock Advisor returns as of April 3, 2017
Cory Renauer has no position in any stocks mentioned. The Motley Fool has no position in any of the stocks mentioned. The Motley Fool has a disclosure policy.