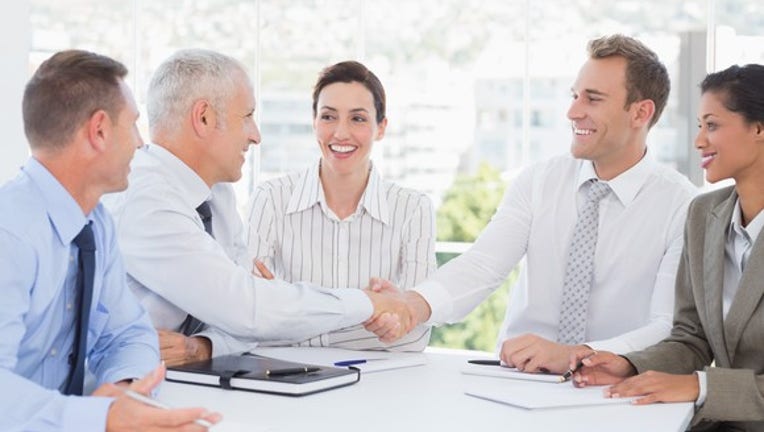 Image source: Getty Images.
What happened
Investors in CoLucid Pharmaceuticals (NASDAQ: CLCD)should be smiling from ear to ear today. Shares of the clinical-stage biopharmaceutical company shot up 33% yesterday in response to receiving a buyout offer from pharma giantEli Lilly (NYSE: LLY).
So what
Eli Lilly agreed to acquire CoLucid in an all-cash deal worth $960 million, or $46.50 per share. That figure represents a 33% premium over Tuesday's closing price. The deal isexpected to close by the end of the first quarter of this year.
Lilly's rationale for making the offer is that it will help to build out the company's pain management portfolio by bringing CoLucid's late-stage drug lasmiditan into its pipeline.
Lasmiditan performed quite well during its phase 3SAMURAI trial. Top-line data from the study showed that lasmidtan succeeded in meeting both its primary and secondary endpoints as a migraine treatment. Patients who took lasmiditan demonstrated a statistically significant decline in headache pain at the two-hour point relative to the placebo group. Better yet, the drug was well tolerated by patients and was shown to decrease several other symptoms that are associated with migraines such as nausea and phonophobia.
CoLucid is currently running a second phase 3 study -- known as SPARTAN -- which is testing oral lasmiditan in three separate doses against a placebo after two hours. Data from this trial is expected in the second half of the year. If the data looks good, the drug could be sent off for regulatory review soon after.
David Ricks, Eli Lilly's CEO, expressed his optimism for the drug:
CoLucid's CEO Thomas P. Mathers also showed his enthusiasm for the deal by saying, "We are proud of the work that CoLucid has done to develop lasmiditan, and we believe Lilly's expertise in pain and commitment to innovation are a natural fit to potentially bring this medicine to patients."
Now what
Lilly stated it expects toincur anacquired in-processresearch and development charge of approximately$850 million, or approximately$0.80per share, in the first quarter of 2017. In response, the company is lowering its reported earnings-per-share guidance for 2017. However, management said there will be no change to the company's non-GAAP earnings per share guidance.
If lasmiditancan go on to win approval, that looks like it would be money well spent. Estimates showthat more than 36 million Americans suffer from migraines each year, which represents a truly massive market opportunity. While competition in the industry is fierce, lasmiditan's terrific data could help it stand apart from the crowd.
Yesterday's jump has turned CoLucid into an absolute home-run stock for investors. The company's shares more than quadrupledlast year, which made it one of the best-performing stocks on the Nasdaq in 2016. The big move on Wednesday just goes to show that winning stocks tend to keep on winning.
10 stocks we like better than CoLucid Pharmaceuticals When investing geniuses David and Tom Gardner have a stock tip, it can pay to listen. After all, the newsletter they have run for over a decade, Motley Fool Stock Advisor, has tripled the market.*
David and Tom just revealed what they believe are the 10 best stocks for investors to buy right now...and CoLucid Pharmaceuticals wasn't one of them! That's right -- they think these 10 stocks are even better buys.
Click here to learn about these picks!
*Stock Advisor returns as of January 4, 2017.
Brian Feroldi has no position in any stocks mentioned.Like this article? Follow him onTwitter where he goes by the handle@BrianFeroldior connect with him on LinkedIn to see more articles like this.
The Motley Fool has no position in any of the stocks mentioned. The Motley Fool has a disclosure policy.