Here's Why Cisco's Guidance Was So Bad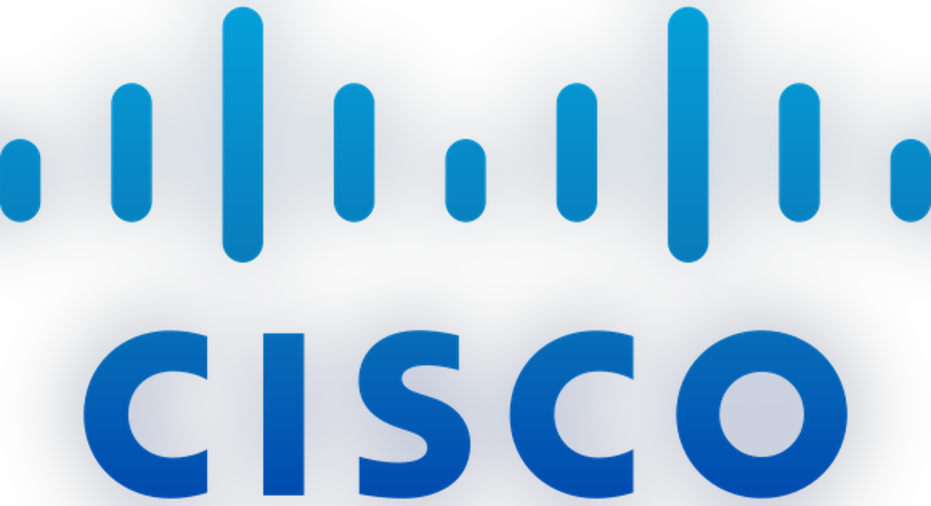 Shares of Cisco Systems (NASDAQ: CSCO) were down around 8% at market open Thursda,y following a third-quarter report that featured surprisingly downbeat guidance. The company beat analyst estimates across the board for the third quarter, with the switching business returning to growth, and cost-cutting efforts boosting the bottom line. But the company's outlook for the fourth quarter, calling for a revenue decline between 4% and 6%, caught investors off guard.
What's going on with Cisco's guidance? Here's what management had to say.
Image source: Cisco Systems.
A confluence of factors
Not surprisingly, the first set of questions asked by analysts during Cisco's earnings conference call, the transcript for which was provided by Thomson Reuters, were focused on the guidance. Cisco CFO Kelly Kramer laid out the three main factors that drove the company's guidance:
Weak product orders from service providers and in emerging markets.
Weakness among public sector customers, particularly the U.S. Federal Government.
The shift to subscription software and recurring revenue.
Product orders during the third quarter from service providers were down 10% year over year, while product orders from emerging markets were down 12%. In Brazil, Russia, India, China, and Mexico, total product orders fell 10%, with Mexico suffering a 49% decline on its own.
On the service provider business, Cisco CEO Chuck Robbins laid out the issue:
In emerging markets, Robbins emphasized that competition wasn't the main driver of the company's problems:
Certain markets suffered from specific issues. Cisco felt some pressure in the Middle East due to the uncertainty around oil prices, and currency was a major problem in the U.K. In Mexico, the Trump administration's tough talk on trade likely fueled uncertainty.
Robbins attributed about 1 percentage point of the revenue decline expected during the fourth quarter to the U.S. federal business: "It's a pretty significant stall right now with the lack of budget visibility." Robbins pointed to an elevated level of uncertainty around the budgets of government agencies, not surprising given that the budget proposal released by the Trump administration called for drastic spending cuts.
Another 1.5 to 2 percentage points of the revenue decline was attributed to Cisco's ongoing subscription software and recurring revenue push. Deferred revenue related to those businesses soared 57% year over year, with that revenue set to be recognized over time instead of up front. Recurring revenue accounted for 31% of Cisco's total revenue during the third quarter, and this will likely remain a headwind going forward.
Robbins commented on the progress of the transition to recurring revenue:
No reason to panic
As a Cisco investor, I'm certainly disappointed in the company's guidance. But anywhere from one-third to one-half of the revenue decline is expected to be driven by the recurring revenue push, with the rest of the decline due to issues that appear temporary. These problems may persist for multiple quarters, particularly the weak performance of the U.S. Federal Government business, but they won't last forever.
Cisco's business is negatively affected by uncertainty, and there's quite a bit of that to go around these days. The drive to increase software subscriptions and other recurring revenue should help smooth things out in the future, but it's acting as a headwind in the present. The pain may last for a while, but there's little to suggest that investors should be worried about the long-term picture.
10 stocks we like better than Cisco SystemsWhen investing geniuses David and Tom Gardner have a stock tip, it can pay to listen. After all, the newsletter they have run for over a decade, Motley Fool Stock Advisor, has tripled the market.*
David and Tom just revealed what they believe are the 10 best stocks for investors to buy right now...and Cisco Systems wasn't one of them! That's right -- they think these 10 stocks are even better buys.
Click here to learn about these picks!
*Stock Advisor returns as of May 1, 2017.
Timothy Green owns shares of Cisco Systems. The Motley Fool recommends Cisco Systems. The Motley Fool has a disclosure policy.