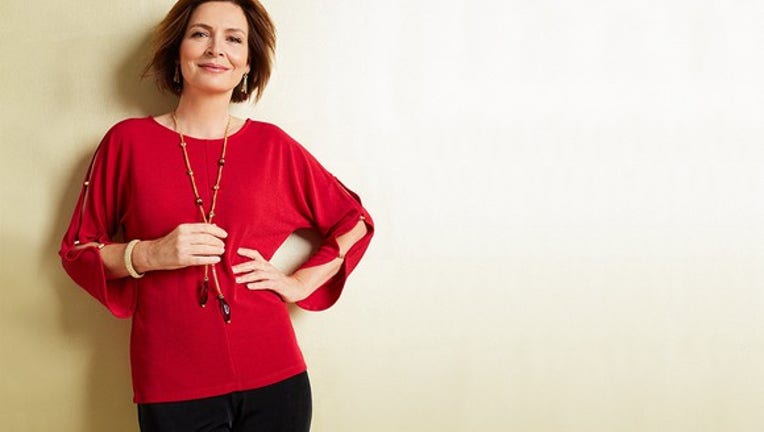 Image source: Chico's FAS.
What happened
Shares of Chico's FAS, Inc. (NYSE: CHS) are up more than 11% as of 11:30 a.m. EST today, following the company's third-quarter results showing a substantial jump in earnings, far better than analysts expected. Shares are now up more than 45% year to date.
So what
Chico's FAS reported Q3 earnings for the period ended Oct. 29, and sales during the quarter actually fell about 7.5% year over year. But earnings, which were negative this time last year at -$0.09 per share, grew to $0.18 per share (based on GAAP, or generally accepted accounting principles).
The surge in earnings despite slow sales came from the company's ability in the quarter to cut costs and decrease selling, general, and administrative expenses. Additionally, Chico's FAS repurchased 1.7 million shares during the quarter, decreasing total shares outstanding about 5%. That share repurchase makes up just a small portion of the overall approved $300.0 million share-repurchase program announced in November 2015, with $183.7 million remaining under the program.
Now what
This multibrand clothier has found a niche in serving the higher-fashion needs of women 30 and older, including the brands Chico's, White House Black Market, and Soma. It operates 1,518 boutiques and outlets throughout the U.S. and Canada, as well as an e-commerce presence. The company is currently undergoing a small restructuring, in which it will continue to focus on cost reduction and operating-efficiency initiatives.
For the upcoming fourth quarter, the company expects continued low-single-digit sales decline year over year, but also less cost savings recognized in the quarter. While earnings are likely to continue to be positive, that could mean that Q4 earnings growth will not be quite as impressive as it was this quarter.
10 stocks we like better than Chico's FAS When investing geniuses David and Tom Gardner have a stock tip, it can pay to listen. After all, the newsletter they have run for over a decade, Motley Fool Stock Advisor, has tripled the market.*
David and Tom just revealed what they believe are the ten best stocks for investors to buy right now... and Chico's FAS wasn't one of them! That's right -- they think these 10 stocks are even better buys.
Click here to learn about these picks!
*Stock Advisor returns as of November 7, 2016
Seth McNew has no position in any stocks mentioned. The Motley Fool has no position in any of the stocks mentioned. Try any of our Foolish newsletter services free for 30 days. We Fools may not all hold the same opinions, but we all believe that considering a diverse range of insights makes us better investors. The Motley Fool has a disclosure policy.