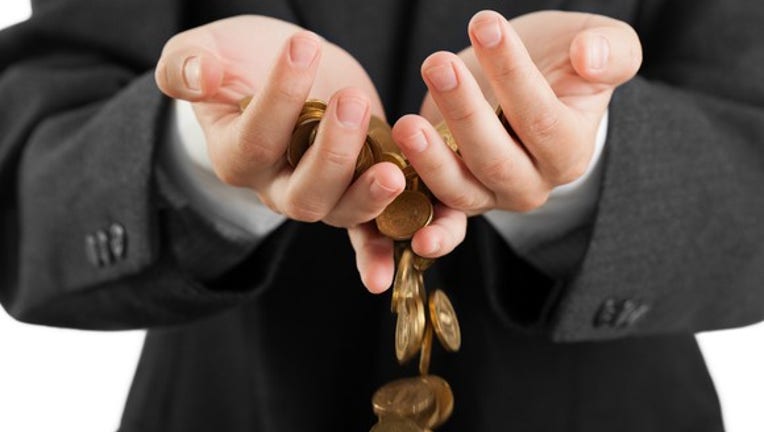 What happened
After Cerus Corporation (NASDAQ: CERS) provided investors with an unwelcome business update, shares of the biomedical products maker fell 24% as of 3:15 p.m. EDT on Tuesday.
So what
Cerus told investors that it was notified of an upcoming supply shortage of a platelet additive solution (PAS) that is manufactured and sold by Fresenius Kabi. This supply disruption is expected to temporarily impact some of the company's U.S. blood centers that utilize PAS to produce the company's INTERCEPT platelets.
In response to this news, Cerus once again updated its financial guidance for 2017. The company now expects full-year revenue to land between$38 million and $46 million. This new range represents a significant reduction from its recently reduced outlook of $43 million to $48 million.
Image source: Getty Images.
Cerus CEO William Greenman stated that the company is doing "everything we can" to minimize this supply disruption and get the product to the impacted blood centers and hospitals that wish to continue using the company's INTERCEPT platelets. However, those comments did little to comfort investors, which is why shares are currently trading near amultiyear low.
Now what
It has been a rough month forCerus investors. Just a few weeks ago Cerussaid that it missed its own internal goals to have deals signed in France and South Africa and reduced its full-year revenue guidance, sending shares tumbling. When adding in today's plunge, the company might have trouble raising capital, which isn't great news since it ended March with just over $53 million in cash after burning nearly $18 million in the first three months of the year alone.
While there are still reasons to believe in the company's long-term potential, the company's short-term financial issues shouldn't be overlooked. For that reason, I'd caution investors against looking at today's drop as a buying opportunity.
10 stocks we like better than Fresenius Medical Care AG & Co.When investing geniuses David and Tom Gardner have a stock tip, it can pay to listen. After all, the newsletter they have run for over a decade, Motley Fool Stock Advisor, has tripled the market.*
David and Tom just revealed what they believe are the 10 best stocks for investors to buy right now... and Fresenius Medical Care AG & Co. wasn't one of them! That's right -- they think these 10 stocks are even better buys.
Click here to learn about these picks!
*Stock Advisor returns as of May 1, 2017
Brian Feroldi has no position in any stocks mentioned. The Motley Fool has no position in any of the stocks mentioned. The Motley Fool has a disclosure policy.