Here's Why Cenovus Energy Inc.'s Stock Slumped 10.5% in January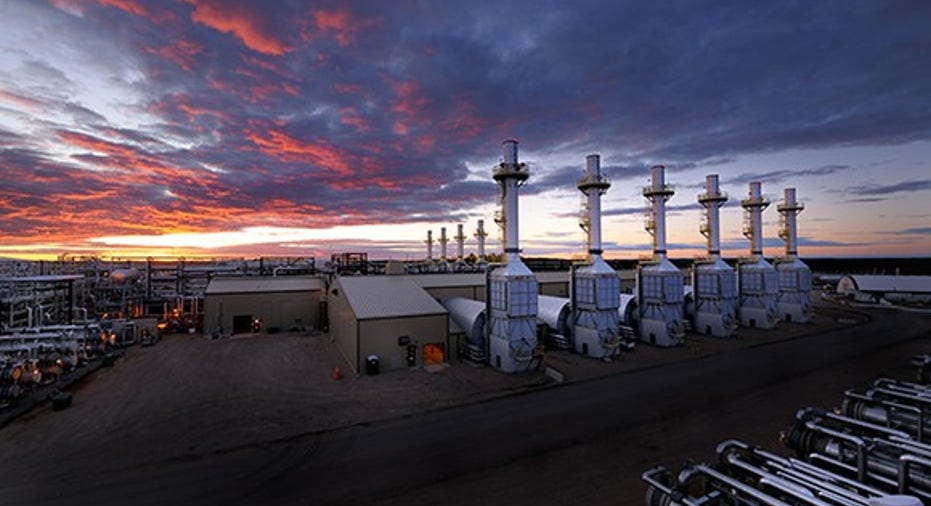 What happened
Cenovus Energy (NYSE: CVE) did not get off to a good start in 2017, slumping more than 10% for the month of January. While a slight decrease in crude prices did not help matters, the primary culprit driving the slide was a slew of analyst downgrades.
So what
Cenovus' stock had already been on a downward slide when Goldman Sachs decided to pile on by downgrading it from a buy all the way to a sell and slashing the price target from $18 to $13. Driving the decision was the expectation that Cenovus will generate less free cash flow than its peers, which willcrimp its ability to grow the dividend or buy back stock.
Image source: Cenovus Energy.
Macquarie piled on a day later, downgrading Cenovus from neutral to underperform and lowering its price target from 23 Canadian dollars to CA$17.50. The analyst cited similar concerns, namely that its production growth over the next five years will be at the lower end of its peer group. Macquarie also downgraded fellow oil sands producers Suncor Energy (NYSE: SU) and Imperial Oil (NYSEMKT: IMO) last month. In downgrading Suncor, the analyst said that while its stock is attractive in the near term, its profit will decline in future years. Meanwhile, Imperial Oil's valuation is a bit rich, especially considering its track record on the Kearl oil sands project.
Instead, the Macquarie analyst prefers Encana (NYSE: ECA) and Canadian Natural Resources (NYSE: CNQ). The draw at both companies is their clear production and free cash flow growth profiles. Encana, for example, expects to grow its output 60% and cash flow 300% by 2021 as long as crude averages $55 per barrel. Meanwhile, Canadian Natural Resources is putting the finishing touches on its Horizon expansion, which will drive significant production and cash flow growth. Overall, Canadian Natural Resources expects to boost output by a 7% compound annual growth rate through 2019, while the company will go from consuming roughly a billion in cash last year to generating as much as much as CA$4 billion in free cash flow by 2019.
Now what
Analysts see Cenovus Energy starting to fall behind due to its higher cost structure. Because of that, it will not generate as much cash flow, giving it less capital to fund growth projects and shareholder distributions. Meanwhile, rivals such as Encana and Canadian Natural Resources are turning their lower-cost resource positions into growth platforms that should enable both companies to generate significant production and cash flow growth in the years ahead. That growth should drive their stocks to outperform Cenovus over the long term.
10 stocks we like better than Cenovus EnergyWhen investing geniuses David and Tom Gardner have a stock tip, it can pay to listen. After all, the newsletter they have run for over a decade, Motley Fool Stock Advisor, has tripled the market.*
David and Tom just revealed what they believe are the 10 best stocks for investors to buy right now... and Cenovus Energy wasn't one of them! That's right -- they think these 10 stocks are even better buys.
Click here to learn about these picks!
*Stock Advisor returns as of February 6, 2017
Matt DiLallo has no position in any stocks mentioned. The Motley Fool has no position in any of the stocks mentioned. The Motley Fool has a disclosure policy.