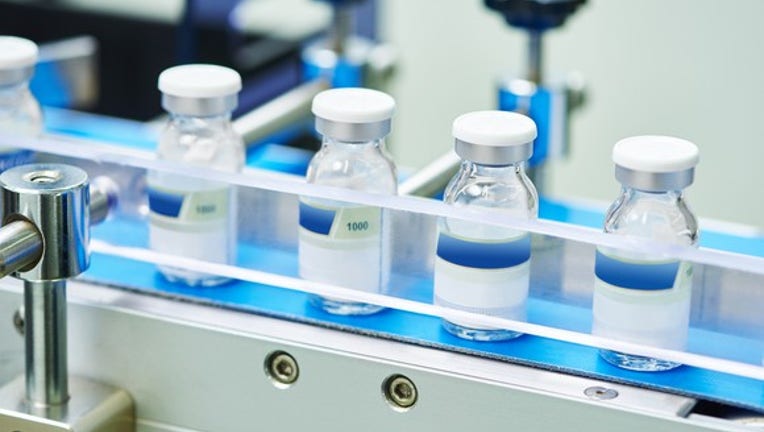 What happened
Shares of Catalent Inc. (NYSE: CTLT) rose over 20% today after releasing third-quarter fiscal 2017 financial results. The company manufactures drug delivery technologies and development solutions, such as softgel capsules and drug packaging, for pharmaceuticals, biologics, and consumer health products. A solid string of quarterly performances continued in the most recent period, including double-digit organic revenue growth and a more than doubling of earnings per share.
Additionally, Catalent closed its second strategic acquisition of the year, which will boost the company's footprint in over-the-counter and prescription softgel products. As of 1:49 p.m. EDT, the stock had settled to a 6.5% gain.
Image source: Getty Images.
So what
Management is working hard to grow a top line that has barely budged since fiscal 2013, staying relatively constant at approximately $1.8 billion in each of the four years since. The bottom line has improved on the heels of reduced expenses, but operating income has remained between $200 million and $240 million in the same period. Results from third-quarter fiscal 2017 show several signs of progress toward those long-term goals.
Data source: Catalent.
More importantly, revenue growth is being achieved across all three segments, while EBITDA growth is being achieved in two of three (and barely declined in the third). The company's fiscal year-to-date GAAP net income is still below that achieved at the same point in fiscal 2016, however, due to a $14.9 million swing in tax and other expenses.
Nonetheless, the steady performance in the last nine months has given management confidence in its most recent financial guidance, which calls for the following:
Data source: Catalent.
The encouraging news for investors is that even if the lower end of each range is met, the performance will represent a respectable increase from last year's achievements.
Now what
Catalent stock has been relatively volatile in the last year, but today's rise has pushed shares to 21% gains in the period. If management continues to successfully execute on the long-term strategy and meets internal guidance for fiscal 2017, then shareholders will be on solid footing. Multiple signs of progress across the business hint that continued growth is a likely outcome for the final quarter in the fiscal year.
10 stocks we like better than CatalentWhen investing geniuses David and Tom Gardner have a stock tip, it can pay to listen. After all, the newsletter they have run for over a decade, Motley Fool Stock Advisor, has tripled the market.*
David and Tom just revealed what they believe are the 10 best stocks for investors to buy right now... and Catalent wasn't one of them! That's right -- they think these 10 stocks are even better buys.
Click here to learn about these picks!
*Stock Advisor returns as of May 1, 2017
Maxx Chatsko has no position in any stocks mentioned. The Motley Fool has no position in any of the stocks mentioned. The Motley Fool has a disclosure policy.