Here's Why CAI International Inc's Stock Is Surging Today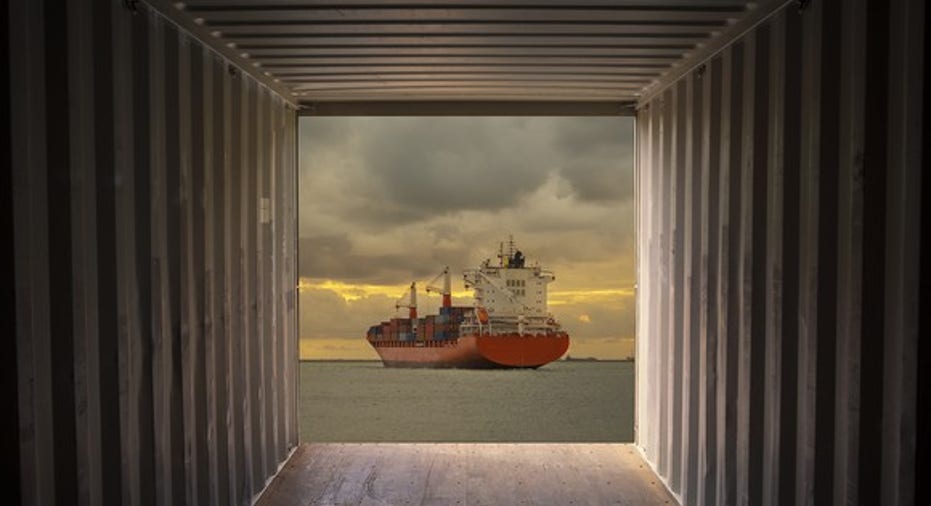 What happened
Shares of CAI International (NYSE: CAI) catapulted 22% by 10:45 a.m. EST on Friday after the container leasing company reported first-quarter results.
So what
CAI International reported $81.5 million in revenue for the quarter, which was up $14.5 million year over year primarily because of acquisitions in its logistics business last year. That said, the company's lease-related revenue edged up 3.7% to $61 million. Driving that improvement was an increase in average container utilization, which was 95.7% during the quarter, up from 92% in the year-ago quarter and 94.3% last quarter.
Image source: Getty Images.
In commenting on the quarter in the earnings release, CEO Victor Garcia noted that he was "extremely excited about the improvement in our results this quarter and the prospects for the coming year." Garcia also stated that the results were "particularly noteworthy considering that the first quarter is traditionally our weakest demand period and reflects the strong demand for equipment we are witnessing." Further, he said CAI International believes:
Now what
CAI International acted on those beliefs by investing $63 million in new containers during the first quarter and committing$56 million to acquire additional containers that should get delivered in the second quarter. The company has already leased those containers at rates that are three times those it booked at this time last year. As a result, the company expects its earnings to accelerate in each of the following quarters in 2017, which could drive its stock even higher.
10 stocks we like better than CAI International, Inc. When investing geniuses David and Tom Gardner have a stock tip, it can pay to listen. After all, the newsletter they have run for over a decade, Motley Fool Stock Advisor, has tripled the market.*
David and Tom just revealed what they believe are the 10 best stocks for investors to buy right now...and CAI International, Inc. wasn't one of them! That's right -- they think these 10 stocks are even better buys.
Click here to learn about these picks!
*Stock Advisor returns as of April 3, 2017.
Matt DiLallo has no position in any stocks mentioned. The Motley Fool has no position in any of the stocks mentioned. The Motley Fool has a disclosure policy.