Here's Why bluebird bio.'s Stock Tumbled in March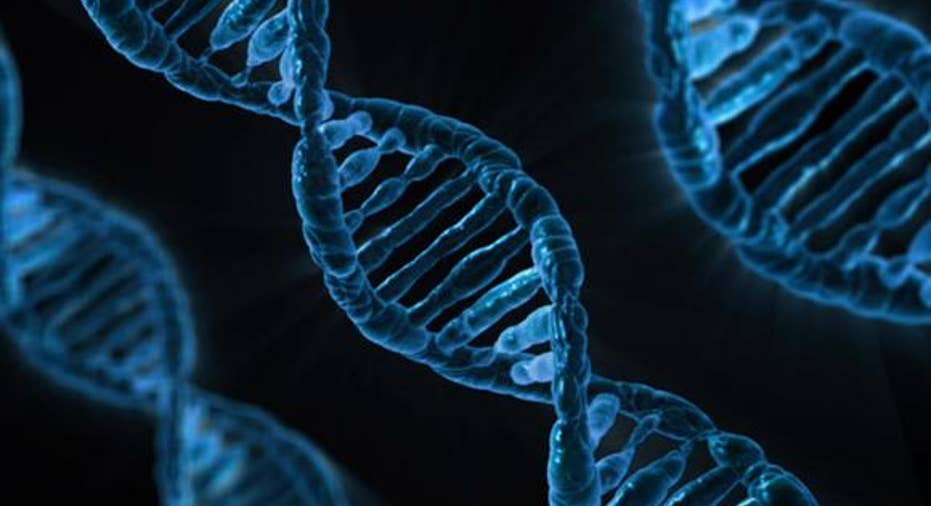 What: Shares of the clinical-stage biotech bluebird bio shed nearly 16% of their value last month, according to data from S&P Global Market Intelligence. On the bright side, bluebird's poor showing last month seems to be the result of an industrywide pullback that affected developmental-stage companies particularly hard, and not a company-driven event. Keeping with this theme, the iShares Nasdaq Biotechnology ETF also ended the month in the red:
So what:Bluebird was, not so long ago, one of the best-performing biotech stocks due to the initial success of its gene therapy Lentiglobin in patients with the rare blood disorder betathalassemia. However, the market has seemingly lost its appetite for risky clinical-stage biotechs, as evinced by bluebird's recent struggles, along with the pullback in the iShares Nasdaq Biotechnology ETF from its former highs.
Image source: Pixabay.
Now what: Bluebird is scheduled to give a clinical update for its product candidate, Lenti-D, that'scurrently in a Phase 2/3 study for the treatment of childhood cerebral adrenoleukodystrophyonApril 20, 2016at theAmerican Academy of Neurology2016 Annual Meeting. In addition, the biotech is reportedly gearing up for the possible commercial launch of Lentiglobin in the near future. So, bluebird does have some upcoming catalysts that could help its shares rebound.
Having said that, I wouldn't necessarily jump into this risky biotech stock just yet. After all, the company still has a considerable amount of work to do to validate its gene therapy platform, and the market hasn't exactly changed its pessimistic demeanor toward clinical-stage biotechs as a whole. That's why I'm personally using the the broad-based iShares Nasdaq Biotechnology ETFat the moment to gain exposure to this particularly volatile, yet promising, group of stocks.
The article Here's Why bluebird bio.'s Stock Tumbled in March originally appeared on Fool.com.
George Budwell owns shares of iShares NASDAQ Biotechnology Index (ETF). The Motley Fool recommends Bluebird Bio. Try any of our Foolish newsletter services free for 30 days. We Fools may not all hold the same opinions, but we all believe that considering a diverse range of insights makes us better investors. The Motley Fool has a disclosure policy.
Copyright 1995 - 2016 The Motley Fool, LLC. All rights reserved. The Motley Fool has a disclosure policy.