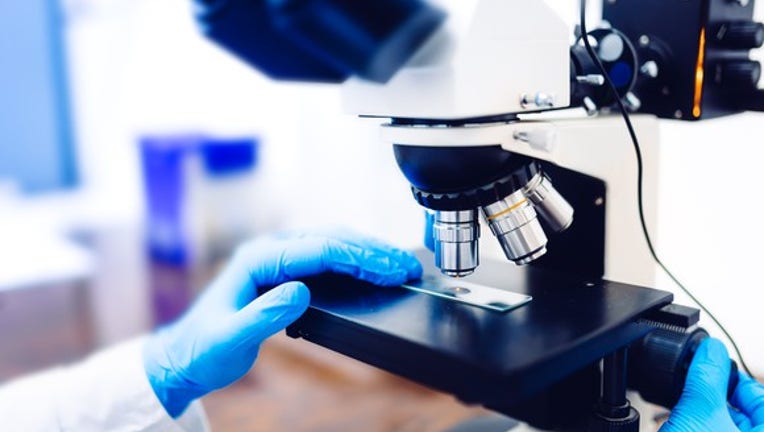 What happened
Shares of BioCryst Pharmaceuticals (NASDAQ: BCRX), a biopharmaceutical company primarily focused on the development of small-molecule drugs that block enzymes associated with the development of diseases, catapulted higher by as much as 17% during Tuesday's trading session after the company reported its fourth-quarter earnings results, and released positive results from an interim analysis of its APeX-1 phase 2 clinical trial for BCX7353.
So what
Without question, the bigger catalyst today for BioCryst was the data release from its interim analysis of BCX7353 as a treatment for hereditary angioedema (HAE). The trial is examining 28 patients with type 1 or 2 HAE, of which 24 were evaluable at the interim analysis. After 28 days of once-daily treatment (11 with BCX7353 and 13 with a placebo), the BCX7353-treated subjects had an attack rate of 0.34 per week compared to 0.92 per week for the placebo, which, rounded, was good enough for a 0.57-attack-per-week improvement in weeks two through four. In the intent-to-treat population, there was a 0.47-attack-per-week reduction. Comparatively, the baseline attack rate was about one per week.
Image source: Getty Images.
Additionally, the preplanned interim analysis showed an 88% reduction in peripheral attacks and a 24% reduction in abdominal attacks, compared to the placebo, in weeks two through four.
Following positive interim results, BioCryst has amended the study to include new dosages to better understand patient responses.
Also, BioCryst Pharmaceuticals reported its fourth-quarter and full-year results after the closing bell on Monday. Revenue for Q4 nearly doubled to $9 million from $4.6 million, as royalty revenue from peramivir and inventory sales to Seqirus increased. Net loss for the quarter shrank considerably, to just $0.06 per share, from $0.25 per share in the prior-year quarter. Overall, Wall Street had been looking for only $4.6 million in sales and a $0.24 loss per share, meaning BioCryst blew the lid off of the consensus.
Now what
Image source: Getty Images.
BioCryst certainly has some added life today, since its once-daily HAE pill met the mark of statistical significance in a planned interim analysis. The fact that BioCryst can offer a once-daily option could provide the differentiation that vaults BCX7353 into becoming a serious contender in HAE. HAE medications on the market today are given by injection, meaning a once-daily pill would likely be preferable. Plus, with HAE being a rare disease, BioCryst shouldn't have any trouble maintaining strong pricing power on the drug if it's ultimately approved.
What's more, BioCryst ended the fourth quarter with $65.1 million in cash, and in September it closed on a $23 million senior credit facility that should allow it enough of a cash runway to operate well into 2018. With cash still a concern, but not an immediate one, investors are able to focus on its clinical data and cost-control levers.
At this point, my suggestion would be to add BioCryst to your radar, but to keep a safe distance until we have more concrete late-stage data to work with.
10 stocks we like better than BioCryst PharmaceuticalsWhen investing geniuses David and Tom Gardner have a stock tip, it can pay to listen. After all, the newsletter they have run for over a decade, Motley Fool Stock Advisor, has tripled the market.*
David and Tom just revealed what they believe are the 10 best stocks for investors to buy right now... and BioCryst Pharmaceuticals wasn't one of them! That's right -- they think these 10 stocks are even better buys.
Click here to learn about these picks!
*Stock Advisor returns as of February 6, 2017
Sean Williams has no position in any stocks mentioned. The Motley Fool has no position in any of the stocks mentioned. The Motley Fool has a disclosure policy.