Here's Why Baytex Energy Corp.'s Stock Is Soaring Today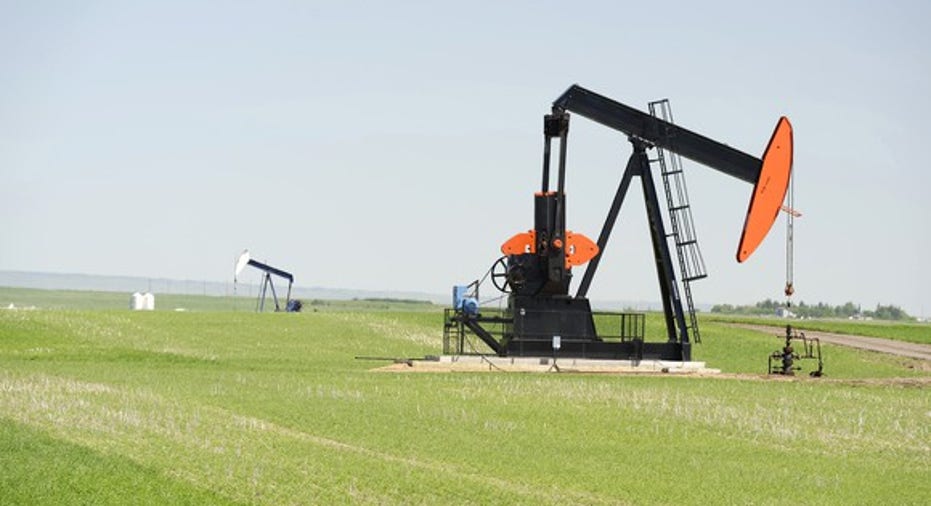 Image source: Getty Images.
What happened
Shares of Baytex Energy (NYSE: BTE) surged on Monday and were up more than 11% at 10:45 a.m. EST. Fueling that rally was an OPEC-inspired oil price rebound as well as three company-specific catalysts.
So what
Over the weekend, OPEC agreed to an output reduction deal with 11 non-producing nations, which will combine in a historic agreement to remove nearly 2% of global production from the market to drain supplies. That deal sent oil prices up almost 4% to roughly $53.50 a barrel by mid-morning. In addition, Baytex Energy also announced CEO succession plans, its 2017 capex budget, and the closing of a bought deal financing transaction in Canada.
Baytex announced that CEO James Bowzer would hand the reins over to President Ed LaFehr in May in a seamless transition of leadership. LaFehr joined the company this past July after serving in various roles across the industry in recent years. Since joining Baytex, he has worked on several important initiatives, including its recent Pease River acquisition and the development of the company's 2017 budget.
That budget will see the company spend between 300 million Canadian dollars to CA$350 million, which is an increase from the CA$225 million it intends to spend this year. The company will use that capital to boost its output by 3% to 4% next year, which will reverse its recent production slide. Driving that reversal is the company's intention to restart its dormant Canadian drilling program, which it paused earlier this year due to lower oil prices. In doing so, it joins Canadian Natural Resources (NYSE: CNQ), which also recently restarted its heavy oil drilling program in Canada. That decision enabled Canadian Natural Resources to keep its primary heavy crude oil production decline to just 1% sequentially last quarter, as it took the first steps toward reversing an 18% year-over-year decline.
Finally, Baytex Energy also closed its recently announced bought deal financing transaction in Canada. The company raised a total of CA$115 million, which was above its CA$100 million target. That cash infusion will fund the CA$65 million heavy oil acquisition in Pease River as well as pay down debt and provide additional flexibility for capex.
Now what
After more than two years of cuts, Baytex Energy is finally in the position where it can start ramping up drilling activities. That is a noteworthy accomplishment because the company can reverse its production slide by resuming drilling operations in Canada. That said, while Baytex does see low-single-digit production growth next year, many of its peers will grow much faster, including Canadian Natural Resources, which will benefit from the completion of two major expansion projects over the next year. It is Baytex Energy's low growth rate versus its peers that could cause its stock to underperform other oil stocks in 2017.
10 stocks we like better than Baytex Energy When investing geniuses David and Tom Gardner have a stock tip, it can pay to listen. After all, the newsletter they have run for over a decade, Motley Fool Stock Advisor, has tripled the market.*
David and Tom just revealed what they believe are the 10 best stocks for investors to buy right now... and Baytex Energy wasn't one of them! That's right -- they think these 10 stocks are even better buys.
Click here to learn about these picks!
*Stock Advisor returns as of Nov. 7, 2016
Matt DiLallo has no position in any stocks mentioned. The Motley Fool has no position in any of the stocks mentioned. Try any of our Foolish newsletter services free for 30 days. We Fools may not all hold the same opinions, but we all believe that considering a diverse range of insights makes us better investors. The Motley Fool has a disclosure policy.