Here's Why Arrowhead Pharmaceuticals Inc. Is Being Obliterated Today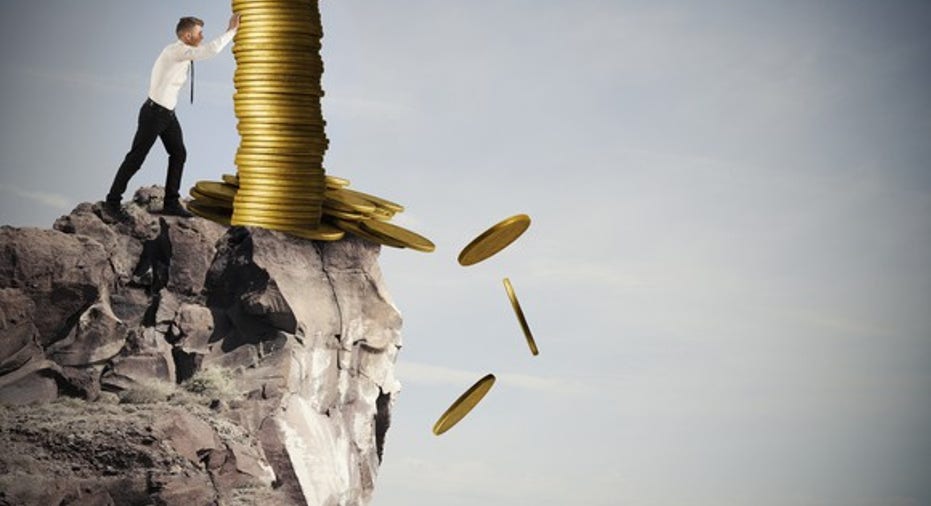 Image source: Getty Images.
What happened
It is a rough day to be an investor in Arrowhead Pharmaceuticals (NASDAQ: ARWR). Shares of the clinical-stage biotech are collapsing, falling more than 65% as of 11:36 a.m. EST on Tuesday in response to the news that the company is abandoning clinical development of several of its late-stage compounds.
So what
Arrowhead announced today that it will discontinue development of ARC-520, ARC-521, and ARC-AAT, which are three of its most promising clinical-stage drugs. In addition, management has decided to reduce its workforce by approximately 30%.
This decision was made mostly in response to the clinical hold that was placed on Arrowhead's Heparc-2004 study, which was researching the company's lead compound ARC-520 as a potential cure for hepatitis B. Arrowhead had previously disclosed that the FDA had ordered the clinical hold so the company could answer liver toxicology questions related to EX1, the company's intravenously administered delivery vehicle, which is used with ARC-520, ARC-521, and ARC-AAT.
Management announced on Wednesday that gathering all of the clinical data to alleviate the FDA's concerns over EX1 would take at least 18 months, and even then there wouldn't be a guarantee of success. Instead of waiting and potentially wasting resources, management felt the prudent decision was to discontinue development of the drugs and refocus the company's efforts on its other clinical programs.
Now what
There's no doubt that this news blows a hole in the bull case for the stock. ARC-520, in particular, held promise to potentially cure patients of hepatitis B, which is a disease that afflicts roughly 350 million people globally. If Arrowhead could have brought it across the finish line it could have easily turned into a blockbuster, so it is painful to see the company abandoning it now.
Looking ahead, Arrowhead plans on throwing all of its might behind its preclinical subcutaneous and extrahepatic programs. Included in this list are the drugs ARC-LPA and ARC-AMG1, both of which are partnered with the biotech giant Amgen (NASDAQ: AMGN).
After accounting for the layoffs and recent payments from Amgen, Arrowhead expects to have enough capital to keep its doors open into 2019. That should be enough time for the company to make some progress on its other programs, and provide clinical data that could get its stock moving back in the right direction.
Regardless, Arrowhead was already a high-risk stock, and today's news raises the company's risk profile even more. I, for one, now plan on keeping far away from this once-promising company.
10 stocks we like better than Arrowhead Pharmaceuticals When investing geniuses David and Tom Gardner have a stock tip, it can pay to listen. After all, the newsletter they have run for over a decade, Motley Fool Stock Advisor, has tripled the market.*
David and Tom just revealed what they believe are the 10 best stocks for investors to buy right now... and Arrowhead Pharmaceuticals wasn't one of them! That's right -- they think these 10 stocks are even better buys.
Click here to learn about these picks!
*Stock Advisor returns as of November 7, 2016
Brian Feroldi has no position in any stocks mentioned. Like this article? Follow him on Twitter, where he goes by the handle @Longtermmindset, or connect with him on LinkedIn to see more articles like this.
The Motley Fool has no position in any of the stocks mentioned. Try any of our Foolish newsletter services free for 30 days. We Fools may not all hold the same opinions, but we all believe that considering a diverse range of insights makes us better investors. The Motley Fool has a disclosure policy.