Here's Why Array Biopharma Inc Stock Is Climbing Again Today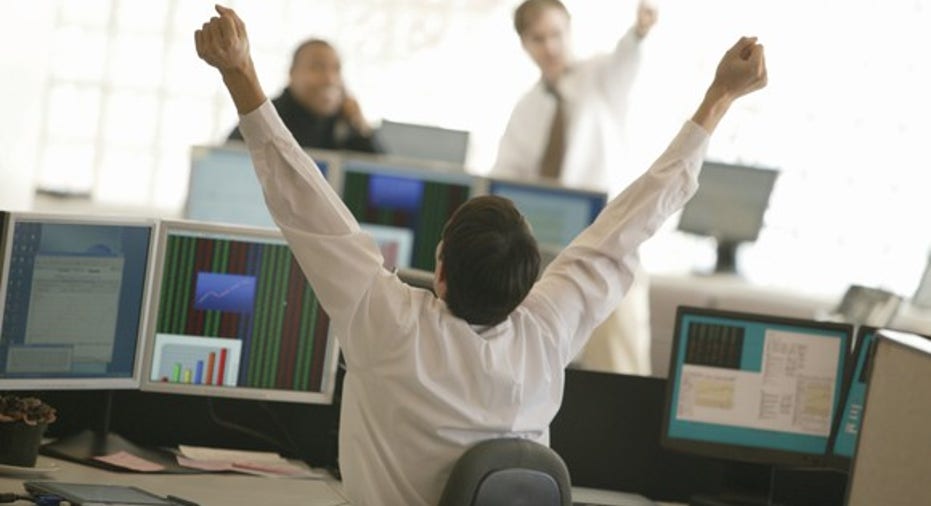 What happened
Shares of Array Biopharma Inc(NASDAQ: ARRY),a clinical-stage biotech with a focus on cancer, gained 17.38% as of 4 p.m. EST on Thursday. Included in its fiscal second-quarter 2017 earnings report this morning was some good news involving a combination melanoma therapy heading toward the finish line.
So what
Array Biopharma has been one of the best performers in the industry over the past year. Despite more than doubling in 2016, and another big gain last month, the good news just keeps coming. This time, investors are excited about the inclusion of a timeline for filing a new drug application for a combination of binimetinib and encorafenib to treat a genetically defined population of melanoma patients. Following a meeting with the FDA, management now expects to submit an application in June or July this year.
Image source: Getty Images.
In a late-stage study supporting the application, patients receiving the combo therapy survived without signs of disease progression more than twice as long as those given Roche'sZelboraf. In fact, patients receiving encorafenib alone exhibited a significant progression-free survival benefit over the currently available drug.
Now what
Melanoma is one of the more common cancers with about 87,000 new diagnoses expected this year, and over 9,700 deaths. Array Biopharma contends that perhaps half of these patients have the mutation that its combination targets, and currently available drugs aimed at this population are on pace to generate about $1 billion in annual sales.
Last year, the stock shot up when the FDA accepted an application for one-half of the combination -- binimetinib -- that targets a smaller cross section of melanoma patients. The Agency is expected to deliver a decision before the end of June. If it earns a widely expected approval, investors will want to keep an eye on its sales trajectory for hints of the combination's performance.
If it earns a widely expected approval, investors will want to keep an eye on its sales trajectory for hints of the combination's performance. Following today's run-up, Array's market cap of around $2.1 billion suggests further upside ahead if its combination becomes a popular new option for melanoma patients worldwide.
With more than a dozen partnered and wholly owned candidates in clinical-stage development, this is one biotech you'll want to keep an eye on in the quarters ahead.
10 stocks we like better than Array BioPharmaWhen investing geniuses David and Tom Gardner have a stock tip, it can pay to listen. After all, the newsletter they have run for over a decade, Motley Fool Stock Advisor, has tripled the market.*
David and Tom just revealed what they believe are the 10 best stocks for investors to buy right now... and Array BioPharma wasn't one of them! That's right -- they think these 10 stocks are even better buys.
Click here to learn about these picks!
*Stock Advisor returns as of February 6, 2017
Cory Renauer has no position in any stocks mentioned. The Motley Fool has no position in any of the stocks mentioned. The Motley Fool has a disclosure policy.