Here's Why Arena Pharmaceuticals' Stock Briefly Spiked Today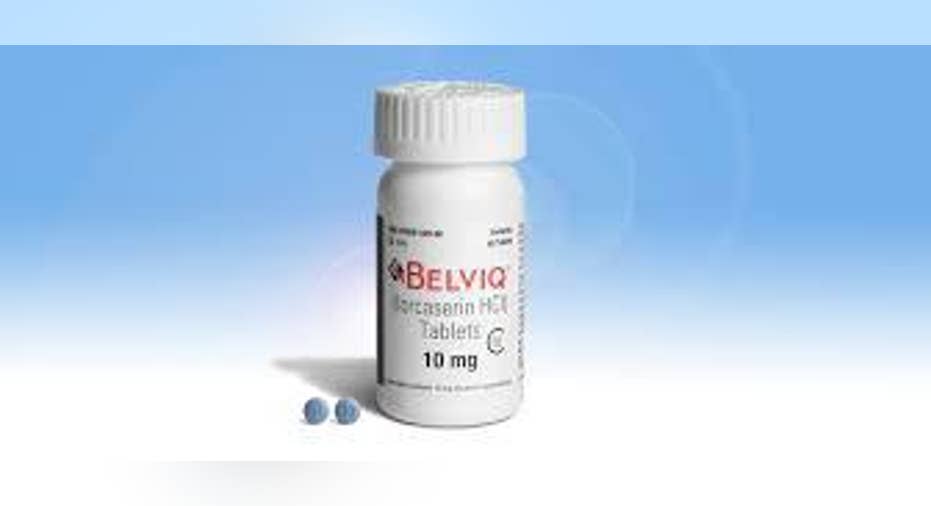 What: Shares of Arena Pharmaceuticals briefly jumped another 10% today on heavy volume after the company, and its marketing partner Eisai, announced thatthe CAMELLIA-TIMI 61 study reached its target enrollment of 12,000 patients. This study is designed to assess the impact of the long-term safety and efficacy of theduo's fat-fighting pill, Belviq, in overweight and obese patients. Arena's shares gained roughly 11% yesterday following the newsthat the New Drug Applicationfor the extended release formulation of Belviq was accepted for filing by the Food and Drug Administration.
Image source: Arena Pharmaceuticals.
So what: Sales of Belviq and Orexigen Therapeutics' competing drug, Contrave, have dramatically underwhelmed investors' expectations since their commercial launches due to the slow uptake of these anti-obesity meds by private and public payers. Belviq, for instance, only generated $4.9 million in net product sales for Arena in Q3, and Orexigen's drug didn't do much better, raking in $12.8 million in sales for the three-month period.
The challenge has been to convince payers that these drugs are safe when used for long periods of time. Large cardiovascular outcomes trials like theCAMELLIA-TIMI 61 study should go a long way toward resolving this outstanding issue, and depending on the results, might help to finally open up the stubborn obesity market for companies like Arena and Orexigen.
Now what: Before investors get too excited, however, it's important to understand that this a five-year study that won't wrap up until mid-2018. That means that the earliest investors may see a change of heart from payers is perhaps early 2019. So, if you're hoping to catch the start of a new trend reversal in Arena, you may want to think twice. After all, this company still faces years of negative cash flows and there's little reason to believe this situation is going to change anytime soon.
The article Here's Why Arena Pharmaceuticals' Stock Briefly Spiked Today originally appeared on Fool.com.
George Budwell has no position in any stocks mentioned. The Motley Fool has no position in any of the stocks mentioned. Try any of our Foolish newsletter services free for 30 days. We Fools may not all hold the same opinions, but we all believe that considering a diverse range of insights makes us better investors. The Motley Fool has a disclosure policy.
Copyright 1995 - 2015 The Motley Fool, LLC. All rights reserved. The Motley Fool has a disclosure policy.