Here's Why Affymetrix's Stock Is Soaring Today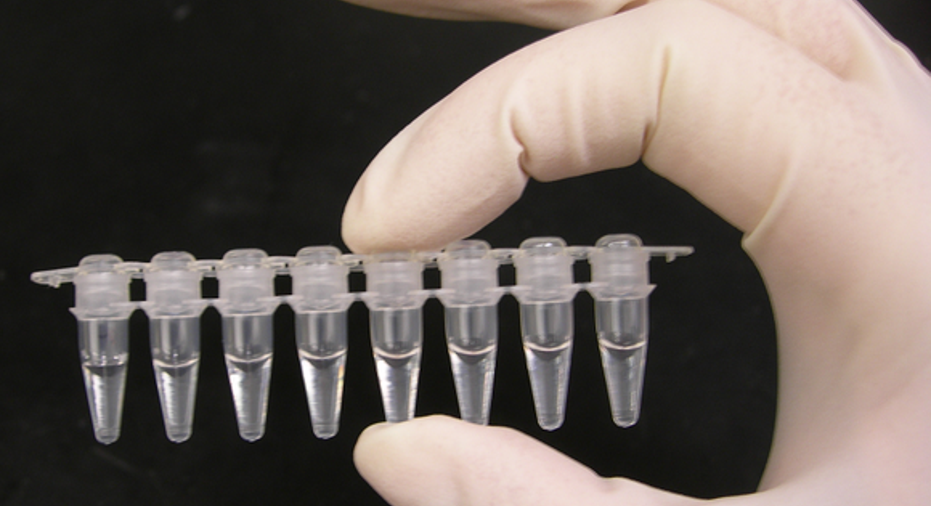 Image source: Madprime.
What:Affymetrix , aleader in genomics analysis, gained nearly 50% today on exceptionally high volume following the news thatThermo Fisher Scientific's proposal to acquire the company for$14.00 per share, or $1.3 billion, in an all-cash deal, was approved by the boards of both companies. This price represents a 52% premium compared to where Affymetrix's shares were trading prior to the deal being announced last Friday.
So what: This transaction should help to grow Thermo's footprint in the red-hot area of biogenetic analysis. In particular, Thermo's management noted that this deal significantly expands its antibody portfolio in the fast-growing flow cytometry market.
Now what: Thermo has made a huge effortby taking a rather aggressive approach to M&A in the past few years to become a top dog in the burgeoningbiosciencesfield that serves the biopharmaceutical industry. So, this deal seems to fit quite nicely with the company's overarching goal.
The bigger issue to understand, though, is that Thermo is clearly targeting high-growth markets such as biomarker detection and protein engineering based on its recent acquisition history. Fortunately for investors, this is probably a smart move due to the growing importance of biologically based therapies and personalized medicine in the industry. Put simply, Thermo now appears to be well-positioned to take advantage of this powerful trend in biopharma, potentially making it a great stock to buy and hold for the long haul.
The article Here's Why Affymetrix's Stock Is Soaring Today originally appeared on Fool.com.
George Budwell has no position in any stocks mentioned. The Motley Fool has no position in any of the stocks mentioned. Try any of our Foolish newsletter services free for 30 days. We Fools may not all hold the same opinions, but we all believe that considering a diverse range of insights makes us better investors. The Motley Fool has a disclosure policy.
Copyright 1995 - 2016 The Motley Fool, LLC. All rights reserved. The Motley Fool has a disclosure policy.