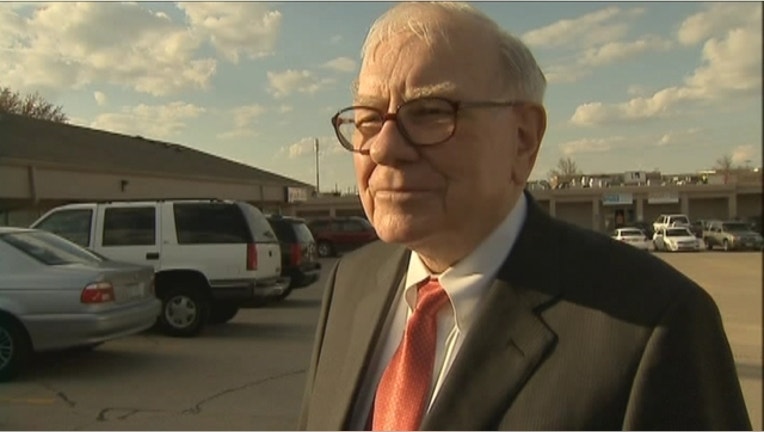 Warren Buffett's Berkshire Hathaway Inc on Monday said it has bought shares in the four biggest U.S. airlines: American Airlines Group Inc , Delta Air Lines Inc , Southwest Airlines Co and United Continental Holdings Inc .
In a regulatory filing, Berkshire said it owned $797 million of American, $249.3 million of Delta and $237.8 million of United shares, as of Sept. 30. Buffett told CNBC television that Berkshire has also invested in Southwest.
Shares of all four carriers rose in after-hours trading after Berkshire disclosed its investments.
It is unclear whether Buffett or one of his deputy portfolio managers, Todd Combs and Ted Weschler, invested in the airlines, though Buffett usually handles larger Berkshire investments such as Kraft Heinz Co , Wells Fargo & Co , Coca-Cola Co and International Business Machines Corp .
Nonetheless, share prices often rise when investors perceive that Berkshire has given them its imprimatur.
U.S. airlines have benefited in recent years from reduced competition because of mergers, and higher fees from checked bags and other services.
Lower fuel costs have also been a boon, though airlines have pledged to keep capacity under control, which can prop up fares.
Such factors helped the four largest U.S. carriers post a record $21.7 billion combined profit in 2015.
For Berkshire, the investments mark a return to the airline sector more than a quarter century after Buffett bought $358 million of preferred stock of USAir, a forerunner of the current American, in 1989.
Buffett long considered the investment a mistake, saying in his February 1997 letter to Berkshire shareholders that "my analysis of USAir's business was both superficial and wrong."
But in his February 2008 shareholder letter, Buffett admitted to having sold the stock a decade earlier, in 1998, at a "hefty gain."
American, in a statement, said it welcomed the Berkshire investment, which "reinforces our view that our industry has fundamentally changed in a profound and lasting way."
The other carriers were not immediately available for comment.