Here's What Was Behind MAG Silver Corp.'s 29% Move Higher in January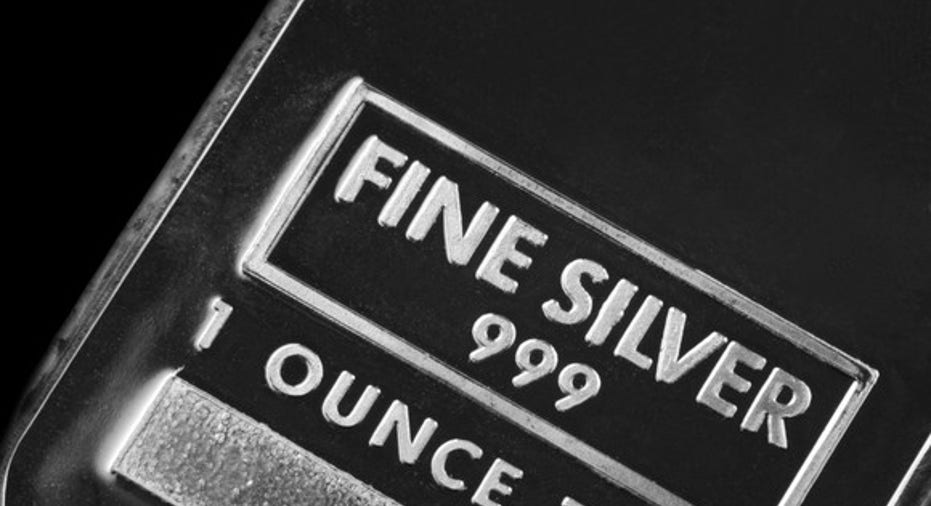 What happened
Shares of MAG Silver (NYSEMKT: MAG), a wholly developmental-stage mining company focused primarily on silver, as well as byproducts of gold, copper, and zinc, surged 29% during January, according to data from S&P Global Market Intelligence. The move higher appears to be focused on two catalysts.
So what
To begin with, MAG Silver's stock benefited from a nice rebound in silver prices during the first month of the year. The U.S. dollar and silver usually have an inverse relationship, and data showed that the U.S. dollar had its worst start to a new year in 30 years, paving the way for a 10.1% increase in silver's spot price during January.
Image source; Getty Images.
In addition, investor uncertainty surrounding the Trump presidency provided an impetus that helped push physical silver higher. Aside from having no political or military experience before taking office, there are now concerns that Trump's tax reforms could take longer to pass than once expected, which could dampen growth and inflation prospects in the United States. A slower-growth environment would certainly favor physical silver.
The other catalyst relates to a January-released corporate presentation from MAG Silver that details the ongoing development of its prized joint-venture mine in Mexico -- Juanicipio -- in which MAG has a 44% stake. According to MAG, Juanicipio has more than 200 million ounces in silver with exceptionally high ore grades and multiple channels for mine expansion.
Thus far, with $302 million in capital expenditures spent ($132 million of which came from MAG, with the remainder from its joint-venture partner Fresnillo), the duo has nearly completed its 3,500-meter access decline, and is slated to begin ventilation development, stope development, and mill procurement and construction this year. When all is said and done, commissioning is expected in 2018. They key takeaway is that the project remains on budget and on time.
Image source: Getty Images.
Now what
On one hand, it's pretty clear that MAG, even with only a 44% share of what's in the ground in the Juanicipio project, could be sitting on a long-term cash cow. MAG has no debt to speak of, $140 million in cash, and the project has remained on track, which is precisely what Wall Street and investors would like to see. By 2019, Wall Street has MAG slated to generate $1.45 per cash in cash flow.
On the other hand, it can be difficult at times to gauge the valuation of wholly developmental-stage mining companies. Without a recurring revenue stream, the ability to lever its costs is a moot point for MAG Silver, meaning it's exceptionally reliant on the day-to-day movements in silver prices. This essentially means that MAG Silver is not a company that investors with a weak stomach for volatility should consider.
Personally, I see MAG as fairly valued here considering the mine build-out tasks and time frame that lies ahead. Most silver miners are valued right around 10 times future cash flow, and MAG is being valued at around 11 times its cash flow per share... but three years into the future. It could become a premier silver player, but for now, I'd suggest monitoring it from the sidelines.
10 stocks we like better thanWal-MartWhen investing geniuses David and TomGardner have a stock tip, it can pay to listen. After all, the newsletter theyhave run for over a decade, the Motley Fool Stock Advisor, has tripled the market.*
David and Tomjust revealed what they believe are theten best stocksfor investors to buy right now and Wal-Mart wasn't one of them! That's right -- theythink these 10 stocks are even better buys.
Click hereto learn about these picks!
*StockAdvisor returns as of December 12, 2016The author(s) may have a position in any stocks mentioned.
Sean Williams has no position in any stocks mentioned. The Motley Fool has no position in any of the stocks mentioned. The Motley Fool has a disclosure policy.