Here's What to Watch When Splunk Reports Earnings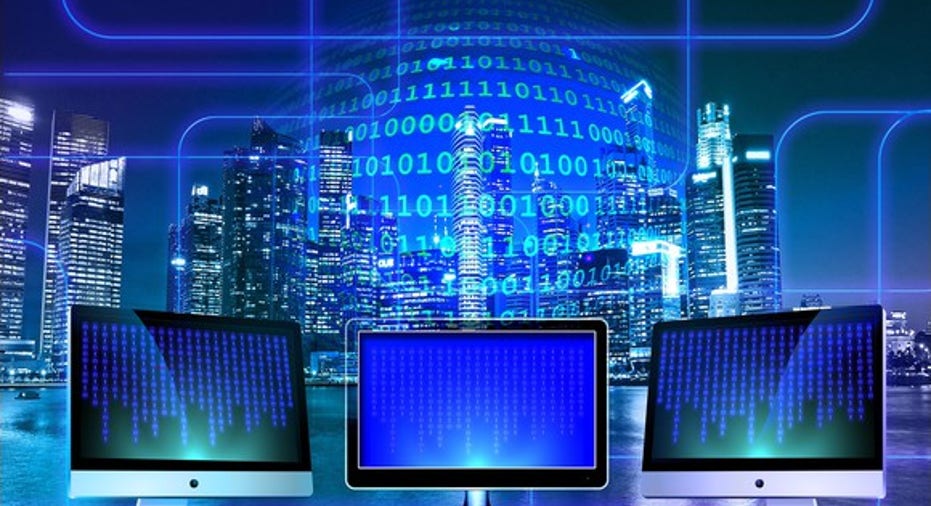 Splunk Inc. (NASDAQ: SPLK) is scheduled to report fiscal first-quarter 2018 earnings on May 25. Here's a rundown on what to expect and items to look in the report and when management holds its quarterly conference call.
A look at the numbers
Splunk management has guided investors to expect the following for the quarter and the full year.
Data source: Splunk. Table by author. Non-GAAP = adjusted. GAAP = generally accepted accounting principles.
The following table comes from 35 analyst estimates.
Data source: Yahoo! Finance. table by author.
Management's plan to increase sales and profits
Last quarter, Splunk management set the stage for what appears to be shaping up as an exciting year for the company. Investors learned that the company would be realigning its sales teamto focus on fewer customers and sell more of its cloud-based real-time operational intelligence software throughout more departments within its largest accounts. Smaller accounts would be outsourced to third-party partners for sales coverage. The goal is to make big customers even bigger and the company more profitable by moving them from onsite solutions to cloud-based products with an emphasis on selling software subscriptions in place of perpetual software licenses.
Image source: Pixabay.
Watch the revenue number
Because of all the changesSplunk is undertaking at the beginning of its new fiscal year, there's the possibility the company may miss its revenue guidance.
The company stated last quarter that it expects fiscal 2018 to follow a similar pattern to past years, with approximately 42% of the revenue coming in the first half of the year and the remaining 58% coming in the second half.
Once the Q1 revenue numbers come out, it will be important to watch whether the company adjusts the guidance for the full fiscal year. If Q1 revenue is light and the company keeps or raises its full-year guidance, that is a sign that management believes the transition is working and may simply be taking slightly longer to implement. If Q1 revenue exceeds guidance, management might raise guidance. That would be a very good sign that the company will have a strong year.
Keep an eye on customer count
Based on past quarterly reports, the company typically updates numbers for total customers at the end of each quarter, giving shareholders insight into how many new customers have come on board.
Here's a look at the number of new customers Splunk added by quarter over the past two years:
You can see that Splunk's new customer additions track the revenue seasonality. The second half is typically stronger.
The company ended last fiscal year with 13,000 total customers and 700 new customers added for the fourth quarter.Last year, the company brought in 500 new customers in its Q1. Anything less than 500 new customers may be viewed as a disappointment and indicate turbulence in the transition of smaller accounts to the third-party sales channel. It could also signal that Splunk's own sales team is slowing down in adding larger accounts.
Watch bookings business mix
Bookings will give us insight into whether the sales team is following management's direction by selling more subscriptions and more cloud-based solutions.
The company expects to have 75% of its business from subscriptions by fiscal 2020. Here's a look at this year's targets:
Data source: Splunk. Chart by author.
Anything above 17% for cloud subscriptions or 50% total subscription bookings in Q1 is great news for the company and shareholders.
10 stocks we like better than SplunkWhen investing geniuses David and Tom Gardner have a stock tip, it can pay to listen. After all, the newsletter they have run for over a decade, Motley Fool Stock Advisor, has tripled the market.*
David and Tom just revealed what they believe are the 10 best stocks for investors to buy right now... and Splunk wasn't one of them! That's right -- they think these 10 stocks are even better buys.
Click here to learn about these picks!
*Stock Advisor returns as of May 1, 2017
Frank DiPietro owns shares of Splunk. The Motley Fool owns shares of and recommends Splunk. The Motley Fool has a disclosure policy.