Here's What Pushed Esperion Therapeutics Inc Stock Higher Today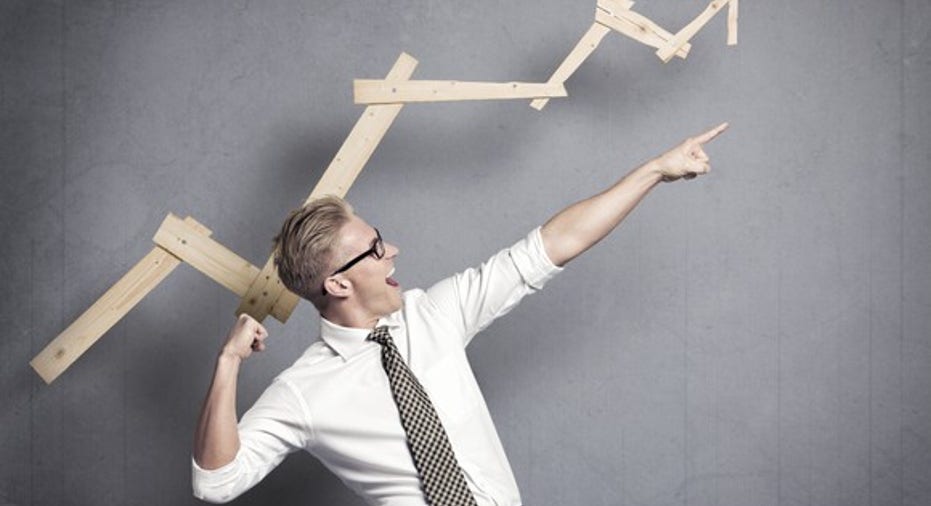 What happened
After sinking on Friday,Esperion Therapeutics Inc(NASDAQ: ESPR) stock gave investors a case of whiplash with a 74.1% gain to end Monday's session. This morning, the clinical-stage lipid management company told investors it expects the FDA to eventually accept a new drug application supported with data from trials currently under way.
So what
Going into last weekend, Esperion and its peers stumbled following a release from Amgen concerning its next-generation cholesterol-lowering drug. In short, the market is worried the drug's ability to lower cholesterol doesn't lead to a strong enough benefit to justify its expense. Esperion's only late-stage candidate also lowers cholesterol, and investors are pessimistic about its potential pricing power as well.
Image source: Getty Images.
It seems all was forgiven today when Esperion, which has nothing to sell but its own shares, provided a detailed timeline that ends with a new drug application. The company indicated the FDA will accept a new drug application for bempedoic acid as an LDL cholesterol-lowering treatment.
Now what
Although approving a cholesterol-lowering drug to lower cholesterol seems fairly obvious, it's actually a big deal because cholesterol is merely associated with lower risk of heart disease. In fact, expectations that the Trump Administration will ease the FDA's stance related to surrogate endpoints have beenliftingEsperion stock this year.
Of course, the studies under way need to show clear evidence that bempedoic acid lowers cholesterol. This will take a lot less time than proving an actual cardiovascular risk reduction, but results from a slew of pivotal trials under way won't begin rolling in for about a year. If successful, the company intends to submit an application in the first half of 2019.
The company finished 2016 with just $211.6 million in cash, after posting a $75.0 million loss for the year.Ramping up its extensive clinical trials will raise its cash burn rate, so brace yourselves for a dilutive share offering on the way to the finish line.
10 stocks we like better than AmgenWhen investing geniuses David and Tom Gardner have a stock tip, it can pay to listen. After all, the newsletter they have run for over a decade, Motley Fool Stock Advisor, has tripled the market.*
David and Tom just revealed what they believe are the 10 best stocks for investors to buy right now...and Amgen wasn't one of them! That's right -- they think these 10 stocks are even better buys.
Click here to learn about these picks!
*Stock Advisor returns as of February 6, 2017.
Cory Renauer has no position in any stocks mentioned. The Motley Fool has no position in any of the stocks mentioned. The Motley Fool has a disclosure policy.