Here's What Might Be Pushing Up Shares of Athersys, Inc. Today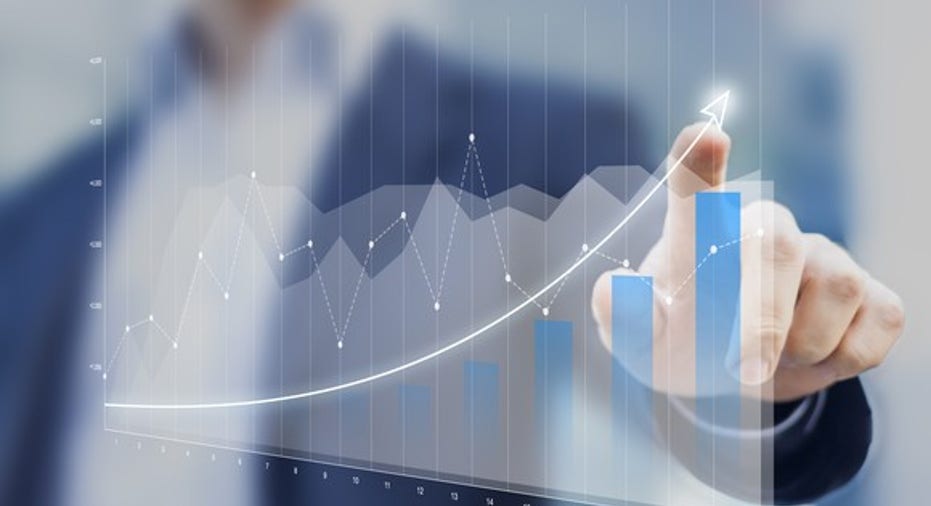 What happened
Shares of Athersys, Inc. (NASDAQ: ATHX), a clinical-stage biotech developing "off-the-shelf" stem cell products, jumped Mondaymorning. Despite a lack of significant news, the small-cap stockwas up 12.1% as of 10:48 a.m. EDT following a positive note from a William Blair analyst.
So what
Katherine Xu from the Chicago investment bank began covering Athersys yesterday, suggesting the company is worth $11 per share. That's a whopping 485% higher than the stock's closing price yesterday.
Image source: Getty images.
The analyst has some high hopes for the company's MultiStem cell therapy and its potential as an "off-the-shelf" tissue repair solution for patients that recently suffered a stroke. In a mid-stage study, a significantlyhigher percentage of stroke patients treated with MultiStem experienced "excellent outcomes" versus the placebo control group.
Now what
Following today's spike, Athersys' market cap of about $182 million has nearly recovered from recent losses and is just a bit lower than its value this time last year. The stock price, on the other hand, is still about 25.6% lower than it was at the end of last March. The company beefed up its cash reserves with a dilutive share offering that netted the company $20.9 million, which it added to $14.8 million in cash and cash equivalents on its balance sheet at the end of December.
Although Athersys received a $15 million license fee for MultiStem from its Japanese partner, Healios, the company will probably need more cash than usual going forward. It burned through $15.3 million last yearand is currently preparing for a larger registrational trial that could support marketing applications for MultiStem as a post-stroke treatment.
Although success for MultiStem as a post-stroke therapy would certainly send the stock soaring, a lot can happen between here and the finish line. The company's unique approach means it will be traveling through uncharted terrain, which usually results in regulatory speed bumps. Investors should therefore remain braced for a bumpy ride.
Offer from The Motley Fool: The 10 best stocks to buy nowMotley Fool co-founders Tom and David Gardner have spent more than a decade beating the market. In fact, the newsletter they run, Motley Fool Stock Advisor, has tripled the S&P 500!*
Tom and David just revealed their ten top stock picks for investors to buy right now.
Click here to get access to the full list!
*Stock Advisor returns as of March 24, 2017.
Cory Renauer has no position in any stocks mentioned. The Motley Fool has no position in any of the stocks mentioned. The Motley Fool has a disclosure policy.