Here's What Hurt Inovio Pharmaceuticals Inc. Stock Today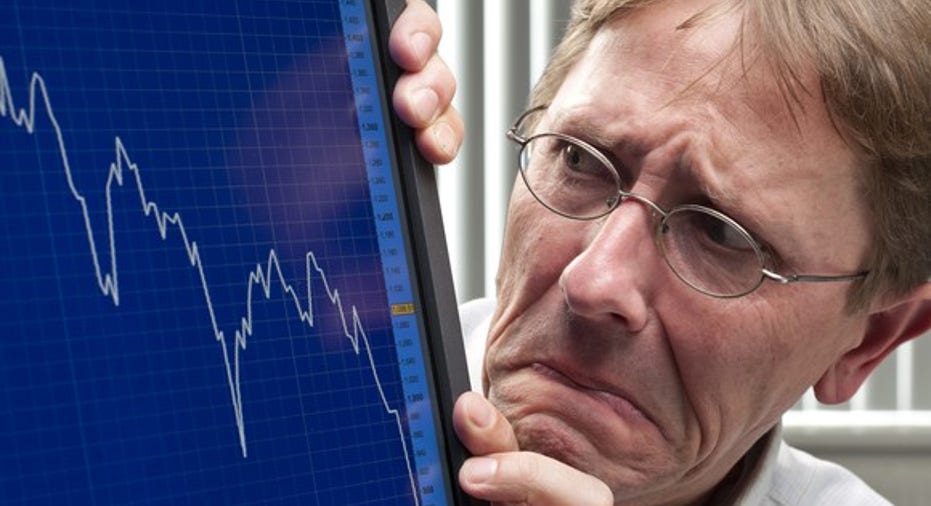 What happened
Shares of DNA-based vaccine pioneer Inovio Pharmaceuticals Inc. (NASDAQ: INO) are under the weather after the company reported fourth-quarter and full-year earnings. A wider-than-expected loss pushed the stock 11.1% lower as of 2:46 p.m. EDT during Thursday's session.
So what
Without any products to sell, and with a long history of diluting shareholder value via share offerings to keep the lights on, the company served up a recipe for a market beatdown yesterday afternoon by reporting those losses. In all fairness, a $1.01-per-share loss for full-year 2016 was $0.05 less than the average analyst estimate.
Image source: Getty Images.
Missing estimates, though, shined a light on the fact that the company's net loss last year of $73.7 million was 152% larger than in 2015, despite not beginning a long-awaited pivotal trial with its lead program. Inovio published phase 2 success with VGX-3100 for the prevention of cervical dysplasia in July 2014, but hadn't even begun enrolling patients when the U.S. Food and Drug Administration announced a clinical hold on the trial, related to the therapy's delivery device, last October.
Now what
Yesterday, Inovio mentioned that it had submitted a response to the FDA regarding the device in question, and is waiting for the agency to lift the hold. If given a green light, the company intends to begin the pivotal trial by the end of the first half of 2017.
Although Inovio made no mention of progress with its AstraZeneca collaboration, currently testing INO-3112 in two forms of cancer, it did make some encouraging statements about its early clinical-stage Zika vaccine. All 39 patients dosed with the vaccine showed an immune response. While this is a good sign, antibodies don't necessarily lead to protection, and investors will want to keep their eyes open for results from an ongoing 160-patient study, measuring infection rates for those given the vaccine versus a placebo group.
10 stocks we like better than Inovio PharmaceuticalsWhen investing geniuses David and Tom Gardner have a stock tip, it can pay to listen. After all, the newsletter they have run for over a decade, Motley Fool Stock Advisor, has tripled the market.*
David and Tom just revealed what they believe are the 10 best stocks for investors to buy right now... and Inovio Pharmaceuticals wasn't one of them! That's right -- they think these 10 stocks are even better buys.
Click here to learn about these picks!
*Stock Advisor returns as of February 6, 2017
Cory Renauer has no position in any stocks mentioned. The Motley Fool has no position in any of the stocks mentioned. The Motley Fool has a disclosure policy.