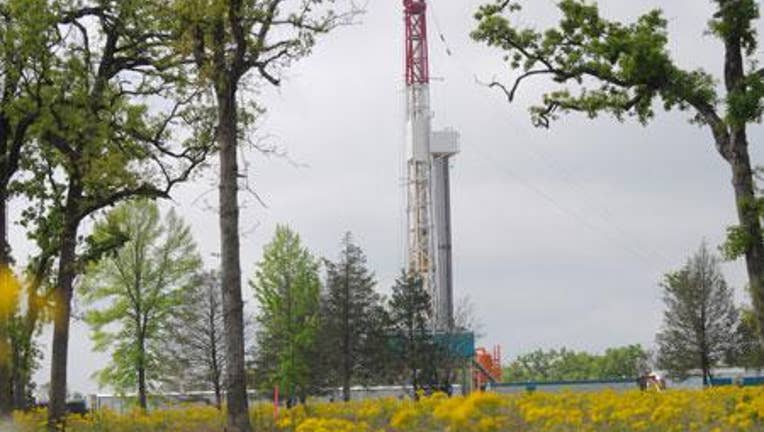 Image Source: Copyright Encana Corporation. All rights reserved.
What: Shares of Baytex Energy were scorching hot last month, surging a remarkable 55%. Fueling that fierce rally was crude's biggest rebound in over a year and changes Baytex Energy madeto its 2016 operating and capex plan.
So what: Crude oil jumped 14% last month on the back of reports that major producers in OPEC as well as Russia were working together on a coordinated production freeze. Such a freeze would put a firm bottom underneath the price of oil, while also helping the oil market begin to work off its glut in storage.
Higher oil prices are something Baytex Energy desperately needs. Oil had been so weak to start the year that Baytex Energy noted in its fourth-quarter report that it has shut-in 7,500 barrels per day of low or negative margin heavy oil production. That's a meaningful amount of oil, equating to more than 9% of its production last quarter.
In addition to that Baytex Energy also announced that it had decided to defer drilling heavy oil wells in the Peace River and Lloydminster areas. In deferring drilling in those two areas the company will reduce its capex plan by 33% to $225 million to $265 million. Those were necessary deferrals because those plays need an oil price of $46 and $43 per barrel, respectively, in order to break-even. Instead, nearly all of its capex will be invested in the Eagle Ford shale in 2016, which only requires a $32 oil price to break-even.
Shale plays have proven to be much more resilient than expected, which is why companies like Baytex Energy and Encana are continuing to invest in those plays in 2016. In fact, Encana's core shale plays, which include the Eagle Ford as well as the Permian Basin, the Duvernay, and the Montney, are expected to deliver a 12% year-over-year production increase in 2016. That's helping Encana offset declines from conventional areas, which as we've seen from Baytex Energy just aren't as economic at current oil prices.
More from The Motley Fool
Now what: While oil enjoyed a rebound month in March, it's still well below the break-even points of two of Baytex Energy's core plays. That's forcing the company to not only stop drilling in those areas, but shut-in already producing wells that are no longer making money. Luckily, the company is diversified into shale, which gives it at least one low-cost source to develop while it waits for prices to improve.
The article Here's What Fueled Baytex Energy Corp's Remarkable 55% Rally in March originally appeared on Fool.com.
Matt DiLallo has no position in any stocks mentioned. The Motley Fool has no position in any of the stocks mentioned. Try any of our Foolish newsletter services free for 30 days. We Fools may not all hold the same opinions, but we all believe that considering a diverse range of insights makes us better investors. The Motley Fool has a disclosure policy.
Copyright 1995 - 2016 The Motley Fool, LLC. All rights reserved. The Motley Fool has a disclosure policy.