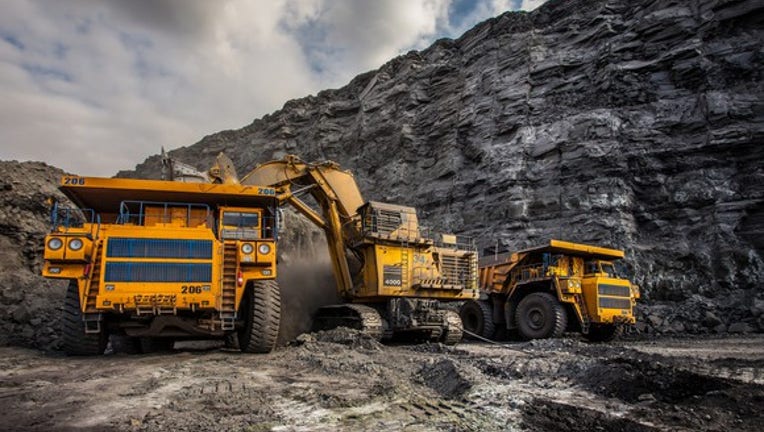 Image source: Getty Images.
The past several years have been awful for coal companies. Sinking demand, high costs, and too much debt forced several top producers into bankruptcy. While bankruptcy has not been a worry at Alliance Holdings GP (NASDAQ: AHGP), or at its MLP Alliance Resources Partners (NASDAQ: ARLP), both companies have still struggled amid the weak coal market. That said, according to Alliance Holdings GP CEO Joseph Craft, things are starting to look up for the coal sector. Here's what that means for the two companies he oversees.
Cautious optimism
Craft provided his outlook on the coal market on Alliance GP Holdings' recent third-quarter conference call. He commented:
As Craft notes, the coal market was noticeably better during the third quarter. In fact, demand improved to such a degree that Alliance Resources Partners cleared out nearly half of its inventories and signed several long-term volume contracts securing future deliveries. The company expects that improvement to continue because natural gas prices have been on the rise, which should fuel more demand for low-cost coal.
That said, even though the coal market is getting better, the company is not yet ready to start boosting output. That is partly because there's still a pretty wide gap between its 2016 coal sales estimates and the firm sales contracts it has in place for 2017 and beyond. Currently, the company estimates that it will sell between 36.5 million to 37 million tons of coal this year. However, it only has secured coal contracts for 29.1 million tons next year, which declines to 17.4 million tons in 2018 and 8.9 million tons in 2019. Until the company has obtained additional volumes for 2017 and beyond, it just doesn't make sense to start ramping up production.
Image source: Getty Images.
Cautious approach
Instead, Craft said that the company will:
In other words, the company plans to produce about 37 million tons in 2017, even though it only has 29.1 million tons under contract. It is doing so under the assumption that the strengthening coal market will enable it to secure contracts for that remaining volume. However, it will not boost capacity beyond that level until it is clear that the market needs more coal. Because of that, it is winding down production at the Patiki mine and switching that output to the Hamilton mine, which will reduce its cost per ton in the Illinois Basin next year. That shift will also improve the company's margins, enabling it to generate more cash flow even if the coal market does not get any better.
Investor takeaway
Alliance Holdings GP is growing more optimistic that the recent rebound in the coal market is sustainable. That said, the company wants to see more evidence of this, with it particularly interested in seeing higher prices before it commits to increasing its output capacity in 2017. That is why it is taking a cautious approach, focusing only on its best production options so that it can improve its margins just in case the recent rally fizzles out.
Forget the 2016 Election: 10 stocks we like better than Alliance Holdings GP Donald Trump was just elected president, and volatility is up. But here's why you should ignore the election:
Investing geniuses Tom and David Gardner have spent a long time beating the market no matter who's in the White House. In fact, the newsletter they have run for over a decade, Motley Fool Stock Advisor, has tripled the market.*
David and Tom just revealed what they believe are the ten best stocks for investors to buy right now... and Alliance Holdings GP wasn't one of them! That's right -- they think these 10 stocks are even better buys.
Click here to learn about these picks!
*Stock Advisor returns as of November 7, 2016.
Matt DiLallo has no position in any stocks mentioned. The Motley Fool recommends Alliance Resource Partners. Try any of our Foolish newsletter services free for 30 days. We Fools may not all hold the same opinions, but we all believe that considering a diverse range of insights makes us better investors. The Motley Fool has a disclosure policy.