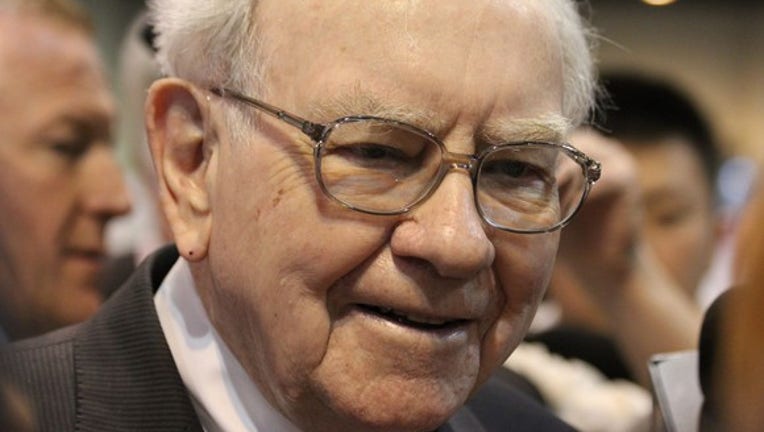 Recently, Berkshire Hathaway (NYSE: BRK-A) (NYSE: BRK-B), the conglomerate led by famous investor Warren Buffett, provided its one-a-quarter update on the company's widely followed stock portfolio. And despite being famous for his buy-and-hold investment style, Buffett and his team did quite a bit of buying and selling stocks in 2016. Here's what Berkshire is holding now, and what changed since last year.
Here's what stocks Berkshire Hathaway owns now
Berkshire Hathaway has about 45 different common stocks in its portfolio, but many of them are relatively small investments. The portfolio is rather top-heavy, meaning the bulk of the portfolio's value is invested in just a handful of stocks.
Image Source: The Motley Fool.
As of Dec. 31, 2016, here are Berkshire's 15 largest common stock investments and their respective values.
| Ranking | Company | Number of Shares | % Stake | Value |
| --- | --- | --- | --- | --- |
| 1 | Wells Fargo | 500,000,000 | 10% | $27.6 billion |
| 2 | Coca-Cola | 400,000,000 | 9.3% | $16.6 billion |
| 3 | IBM | 81,232,303 | 8.5% | $13.5 billion |
| 4 | American Express | 151,610,700 | 16.8% | $11.2 billion |
| 5 | Apple | 61,242,652 | 1.1% | $7.1 billion |
| 6 | Phillips 66 | 74,587,892 | 14.4% | $6.4 billion |
| 7 | U.S. Bancorp | 101,859,335 | 6% | $5.2 billion |
| 8 | Goldman Sachs | 11,390,582 | 2.9% | $2.7 billion |
| 9 | Delta Airlines | 54,934,718 | 7.5% | $2.7 billion |
| 10 | Moody's | 24,669,778 | 12.9% | $2.3 billion |
| 11 | Southwest Airlines | 43,203,775 | 7% | $2.2 billion |
| 12 | Charter Communications | 6,789,054 | 2.5% | $2.0 billion |
| 13 | United Continental | 26,620,184 | 8.4% | $1.9 billion |
| 14 | Sanofi | 22,169,930 | 1.7% | $1.8 billion |
| 15 | USG Corp. | 43,387,980 | 29.7% | $1.3 billion |
Data source: Berkshire Hathaway 2016 annual report.
In addition to these, there are two other stock positions to note. Berkshire has a 26.7% stake in Kraft Heinz, which is technically the company's largest common stock holding. However, since Berkshire is part of a control group, it uses the "equity method" of accounting and considers it differently from its other common stock investments.
Also, Berkshire has warrants to buy 700 million shares of Bank of America at any time before September 2021. If Berkshire decides to exercise its warrants (which it has indicated it intends to), this investment would be worth approximately $16.8 billion.
What's changed from last year?
Of Berkshire's 15 largest investments, four are new to the list this year:
New additions to the top 15 -- Apple, Delta Airlines, Southwest Airlines, United Continental.
Stocks Berkshire sold -- Deere & Company, AT&T, Procter & Gamble, Wal-Mart.
The addition of a large Apple stake was not a big surprise to many investors, myself included. Apple has a lot of qualities Buffett loves to see, such as a dominant market position, pricing power, and a massive stockpile of cash. Furthermore, for most of the year, Apple was trading for an extremely cheap valuation, especially after backing its cash out of the equation.
The airlines were more of a surprise. Buffett has been highly negative on airline stocks ever since he made an ill-fated investment in US Airways in 1989. In 2007, Buffett said: "The worst sort of business is one that grows rapidly, requires significant capital to engender the growth, then earns little or no money. Think airlines."
There's no way to know for sure why Buffett and company bought any of these stocks -- as a rule, Buffett doesn't discuss Berkshire investments. However, according to reports, it was a presentation from American Airlines CEO Doug Parker that had a lot to do with Buffett's change of heart.
As far as the four stocks that are no longer on the list, the same thing applies -- we just don't know for sure, but in many cases, it's easy to get a good idea of why. For example, I've written about how Buffett may have decided to dump his AT&T shares because Berkshire never bought them in the first place. Instead, they were inherited when AT&T acquired DirecTV, a Buffett stock. In Wal-Mart's case, to name another example, Buffett may have originally liked Wal-Mart's competitive advantages, but in recent years, e-commerce sites such as Amazon.com have started to eat away at some of those advantages.
Will we see major changes in 2017?
There's a good chance that Berkshire will do some serious buying and selling in 2017. For one thing, the company's $86 billion cash hoard is the largest it's ever been, and Buffett would love to put some of this to work if he finds the right opportunities.
Also, with the new Republican administration, it's likely that some thesis-altering changes will happen, such as tax reform, healthcare changes, and more, and Buffett will likely react to these in his investment strategy. After all, after Donald Trump was elected president, Buffett said he quickly spent $12 billion on stock investments.
While there is no way of knowing what moves Berkshire might make this year, I'd be surprised if 2017 doesn't prove to be an active year for Warren Buffett and his stock pickers.
10 stocks we like better than Berkshire HathawayWhen investing geniuses David and Tom Gardner have a stock tip, it can pay to listen. After all, the newsletter they have run for over a decade, Motley Fool Stock Advisor, has tripled the market.*
David and Tom just revealed what they believe are the 10 best stocks for investors to buy right now... and Berkshire Hathaway wasn't one of them! That's right -- they think these 10 stocks are even better buys.
Click here to learn about these picks!
*Stock Advisor returns as of February 6, 2017
Matthew Frankelowns shares of American Express, Apple, AT and T, Bank of America, Berkshire Hathaway (B shares), and Goldman Sachs. The Motley Fool owns shares of and recommends Apple, Amazon.com, Berkshire Hathaway (B shares), and Moody's. The Motley Fool has the following options: long January 2018 $90 calls on Apple and short January 2018 $95 calls on Apple. The Motley Fool recommends American Express and Coca-Cola. The Motley Fool has adisclosure policy.