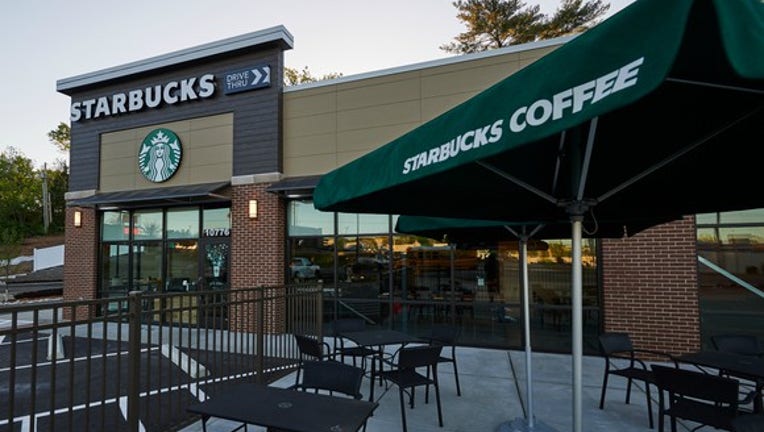 During its first quarter earnings call former Starbucks (NASDAQ: SBUX)CEO and current Chairman Howard Schultz talked about how the company had a problem due to the success of its Mobile Oder & Pay system.
That technology allows customers to skip the line and move immediately to the order pickup area. In some stores, because so many people were using Mobile Order & Pay, it created traffic in those areas as well as delays in people getting their orders.
In many ways the problem is an embarrassment of riches. It's a case of being so wealthy you have filled both your jewel vault and your auxiliary gem storage area, leaving you with a storage conundrum. Still, while being too successful is a problem most companies would like to have, it's still a problem that needs to be solved.
Backups and congestion caused by too many people using Mobile Order & Pay impacts the chain's best customers -- people who not only use its app, but have a credit or gift card connected to it. Those are people Starbucks wants to better serve using technology and new CEO Kevin Johnson addressed what the company was doing to fix the issue during the chain's Q2 earnings call.
Starbucks had a problem and addressed it quickly. Image source: Starbucks.
What is Starbucks doing?
Before addressing the fixes, Johnson laid out the depth of the problem. He explained that consumers had adopted Mobile Order & Pay rapidly which caused "throughput challenges at peak" times in certain stores. He noted that at the end of Q2 about 1,800 of its company-operated stores in the United States had at least 20% of their transactions taking place over Mobile Order & Pay during peak operating hours.
Johnson explained that the company was tackling the problem in waves during the call.
In the second wave, which has already begun, the company plans to introduce a new digital order manager (DOM) as well as adding labor in its busiest stores based on the results of testing done during wave one.
That technology will be available in the company's highest-volume stores during Q3. Data collected by the DOM will also allow the chain to further optimize the customer experience as it learns more about traffic patterns.
Starbucks handled this well
It's not possible for any company, even one as technologically forward as Starbucks to predict every potential crisis. What's important is that once the chain saw that quick adoption of Mobile Order & Pay was causing a problem, it took steps not just to alleviate the short-term issue, but to also gather data to help it avoid its next one.
By acting quickly Starbucks has limited the damage. Some of its customers may have had to wait a little longer than expected, perhaps in crowded conditions, but that was likely not enough to get them to consider changing where they get coffee. This could have become a major problem and instead it has turned into another example of the cafe chain showing that it acts decisively both in the interest of its bottom line and of its customers.
10 stocks we like better than StarbucksWhen investing geniuses David and Tom Gardner have a stock tip, it can pay to listen. After all, the newsletter they have run for over a decade, Motley Fool Stock Advisor, has tripled the market.*
David and Tom just revealed what they believe are the 10 best stocks for investors to buy right now... and Starbucks wasn't one of them! That's right -- they think these 10 stocks are even better buys.
Click here to learn about these picks!
*Stock Advisor returns as of May 1, 2017
Daniel Kline has no position in any stocks mentioned. The Motley Fool owns shares of and recommends Starbucks. The Motley Fool has a disclosure policy.